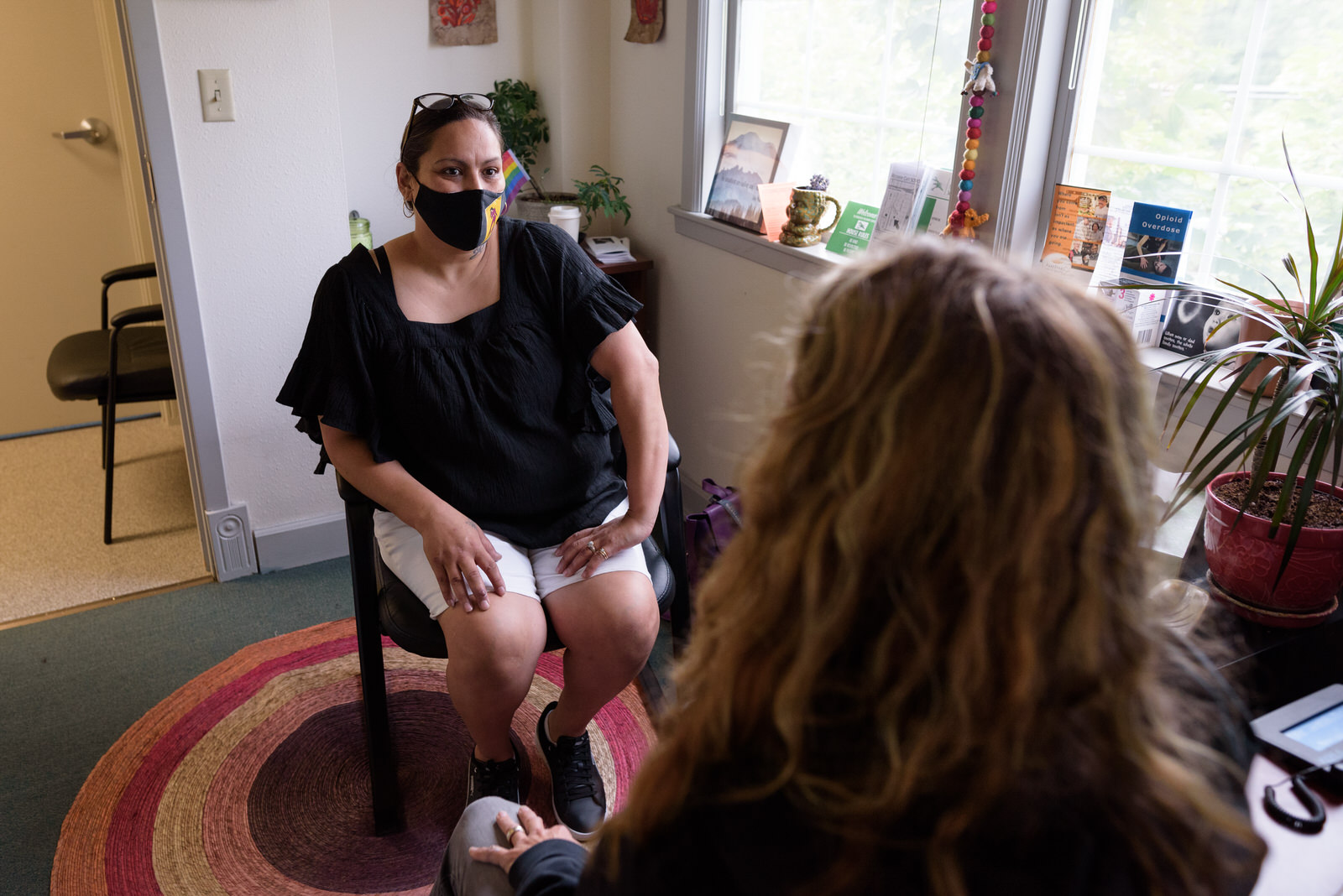 Photo credit: Ted Zee
A harm reduction approach to substance use means making appropriate services accessible to the people who can most benefit from them. It also means recognizing that people are the experts of their own lives. We all have different backgrounds and experiences and, therefore, different needs and goals.
Evergreen Treatment Services (ETS) has been providing substance use recovery services for our Puget Sound community for 50 years. In that time, our greatest teachers have been our clients and staff. Below, we highlight five critical lessons on making services accessible and patient-centered.
---
Lesson #1: Stigma and judgment—especially from healthcare providers—prevent people from accessing services.
In a 2020 study in the Harm Reduction Journal, more than 78 percent of participants—all intravenous drug users—said they had at least one stigmatizing experience in a healthcare setting. The participants attributed their injection drug use as the cause of the stigma and carried a high level of distrust and a reluctance to engage with healthcare systems in the future.
Meghan, a patient at our South King County Clinic agreed, and claimed that the lack of judgment she felt at ETS helped her carry on with recovery, even after a relapse. "I never felt any judgment from anybody there. It feels like they really care. They felt so different from how I was used to being treated by staff in other treatment facilities." Read more about Meghan's story and why she labels ETS a "one-stop shop" for recovery.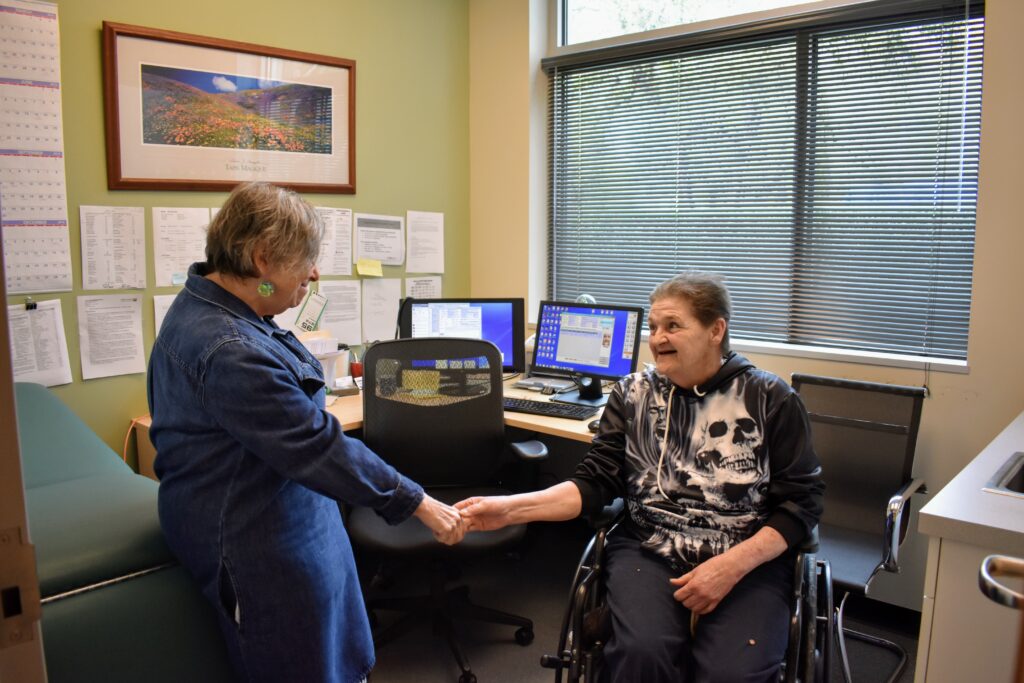 Lesson #2: Meeting basic needs is an important component of recovery. 
Bonnie Rico, a housing specialist with ETS' REACH team, works under the Foundational Community Supports Program, a program billed through Medicaid that recognizes that housing and other basic needs must be met for people to thrive in recovery.
She notes that when these basic needs aren't met, people's vision for what their lives can be is narrowed. However, once people are safely housed, together they can imagine bigger goals. "When people have been too busy surviving, they don't always know what else to want—I love helping our clients visualize what more they could want for themselves." Read more about Bonnie and the Foundational Community Supports program.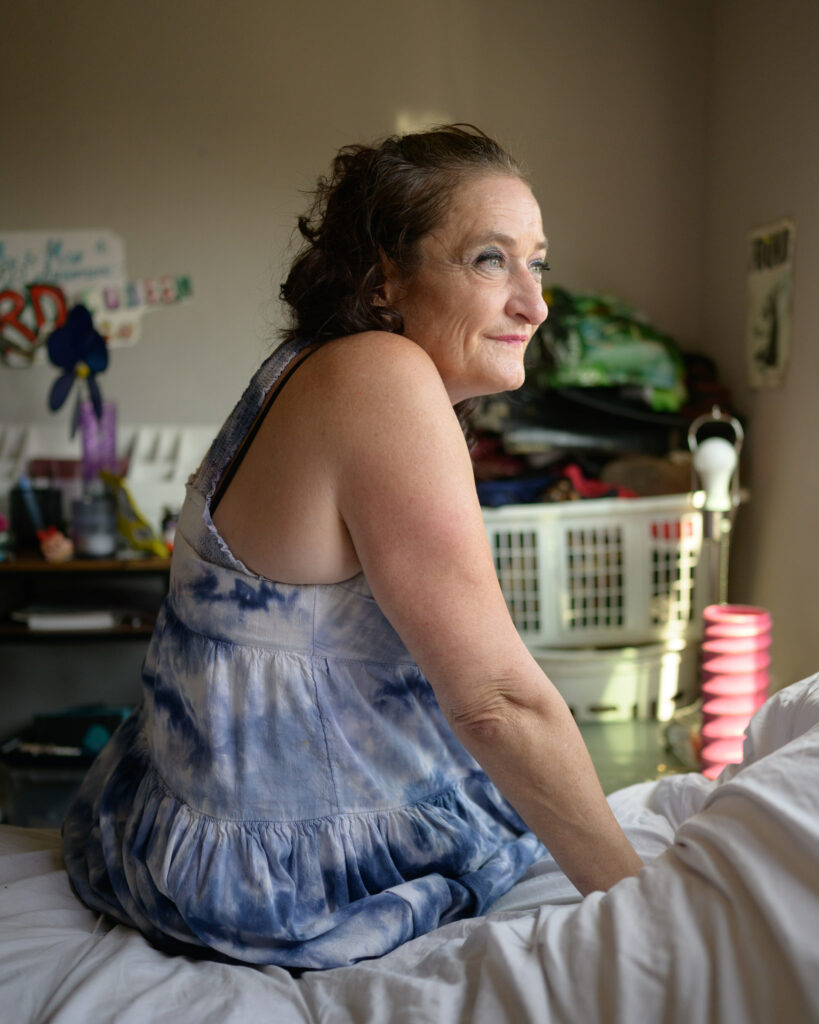 Lesson #3: People must lead in their own recovery.
Over the 50 years that ETS has served our community, it has become clear that mandated, punitive services do not effectively support people in recovery. Autonomy—or following a client's lead while they work toward their own goals—centers the people we serve and their unique situations and needs. Our team respects those we serve as the experts of their own lives, and we support them on their journeys.
Dwight, a client of the REACH program, dealt with substance use for more than 25 years—often resulting in a legal system intervention—until he was referred to the LEAD program. The LEAD program operates through a unique coalition of law enforcement agencies, behavioral health providers, prosecutorial partners, and community groups to divert people from the legal system into social services. REACH provides the case management and access to services that are the backbone of the program.
According to Dwight, this is where his story turned around. "The LEAD program came through. They offered housing, healthcare, and school. They help you get your life back." Febben Fekadu, Dwight's case manager, said that Dwight's ability to make his own choices is key to his recovery. "Ultimately, he knows that it is his choice because it's his life," Fekadu shared. "He knows that REACH is not going to pressure him one way or another. We're going to support him. We've built a community together, and it's been really beautiful." Read more about Dwight's story and the LEAD program.
Lesson #4: Barriers to services go beyond cost and location. 
While having free or affordable services close by makes them more accessible, this isn't enough. REACH's Director of Community Justice Brandie Flood provides an example. When she started in social services, the only way into a particular respite program for unhoused people was through a hospital where mostly white men were being served. As she and other service providers began to learn more about the systems in which they work, they've been able to assess them from the perspective of racial justice and break down these barriers.
"I love that there is almost no barrier to participating in REACH's services," Brandie shares. "People can come how they are. Showing up angry, intoxicated, upset, or high would disqualify someone from services in most facilities. We will keep showing up for you just like a loving family would. We love you and will work together to get you where you want to be." To hear more about Brandie's role as director of community justice, read her Q&A on our blog.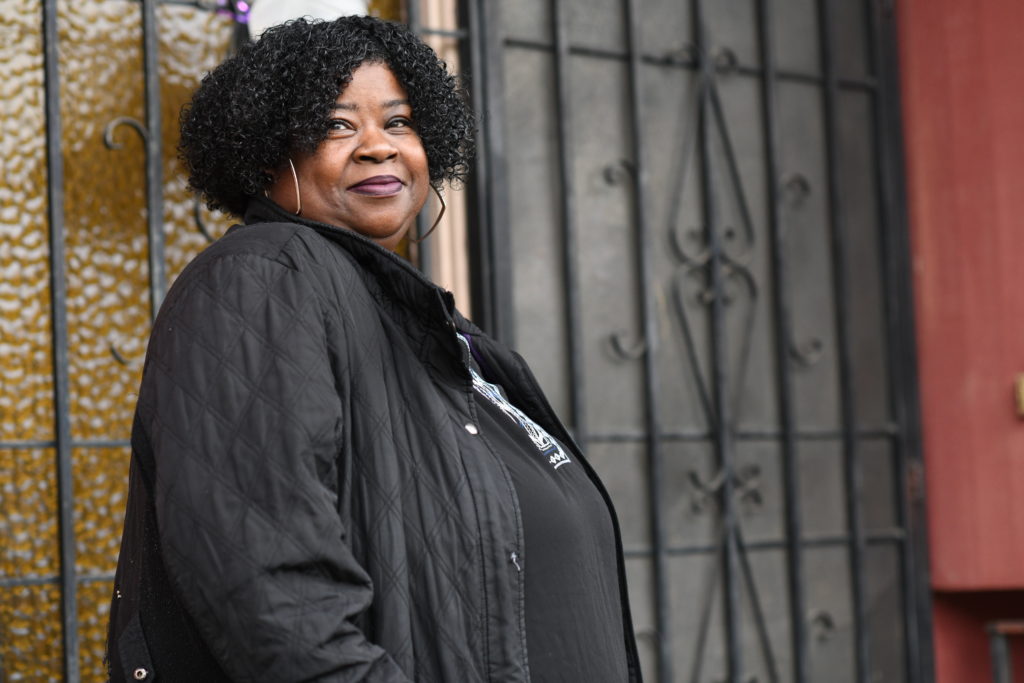 Lesson #5: Community is critical to recovery.
Patients report one of the greatest benefits of participating in ETS' recovery services is that treatment helps them repair relationships with their families and friends. Healthy, supportive relationships are critical to recovery and quality of life.
Sherry, a patient at our Seattle Clinic, lived a lifetime of trauma before she was even 15. As is often the case, her traumatic experiences led her to use substances to cope. Throughout this time, she sought community. "I noticed my life was in shambles. I didn't care if I lived or died. I joined gangs to feel love and acceptance, to feel something."
Sherry's niece, who also was a patient at ETS before tragically passing away from health complications, referred her to the Seattle Clinic. Sherry tried to get started at ETS multiple times, and each time her niece was right there by her side, encouraging her to keep trying. It was not until Sherry met ETS counselor Colleen Stephens that treatment finally stuck. The combination of support from her niece and Sherry's relationship with Colleen ending up being the critical components.
"I don't think I'd still be standing here if it weren't for ETS, my family, my kids and Colleen. Colleen has been a big part of this journey. There is something about this lady. She doesn't talk at you, she talks with you, she listens, and she doesn't judge." Read Sherry's story to learn more about her life and how it has changed since entering recovery.
---
Do you want to make our community stronger, safer, and healthier for everyone? Donate to ETS today to support compassionate recovery and homelessness services for all.