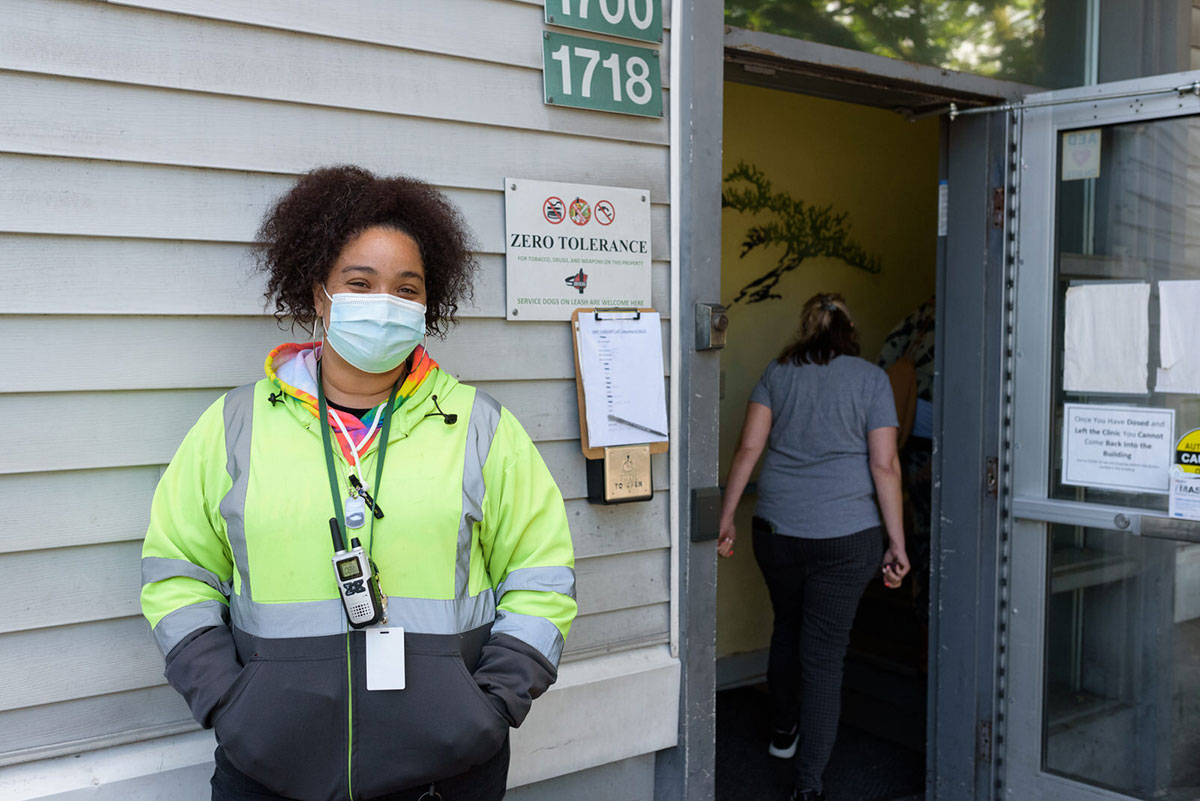 We recently spoke with Meghan, a patient for over three years, about her early life, her decision to seek treatment, and how Evergreen Treatment Services helped her believe recovery was possible.
---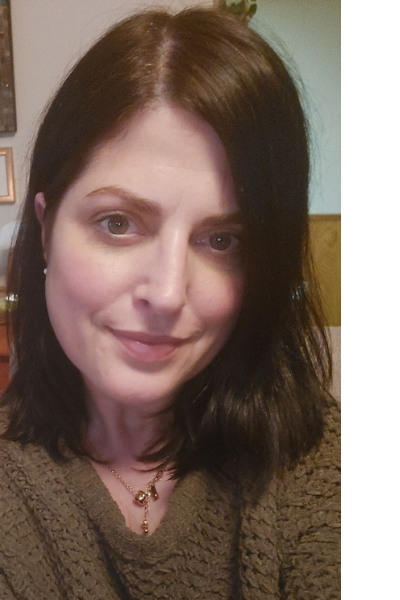 Tell us a little bit about yourself. Did you grow up in the area?
I grew up in Gig Harbor, Washington, which is down over the bridge from Tacoma. After high school I moved to New York City for a couple years. But I was homesick, so I came home. I lived in Capitol Hill for a long time, and in Tacoma where I went to college. Now I'm in Federal Way with my husband and my eight-year-old daughter.
What does a typical week look like for you? What do you do for work and fun?
I don't work. I'm fortunate and blessed to have my husband who works. A typical week for me involves spending time with my daughter since she just started summer. We have our daily routines, like heading to the park, play dates, summer camps, making dinner, and normal everyday tasks.
I also have my mom living close by. After suffering a stroke two Septembers ago, I've taken care of her while she's living in a 55-plus neighborhood. My husband's mom also lives in our neighborhood. So, most of my days revolve around family.
We just bought our first home, too. We're working on decorating and painting, and we've got someone here today working on the bathroom. There's a lot to do with all the new furniture and decorating, and it's just been really fun.
What made you get in touch with Evergreen Treatment Services?
It was around March of 2018. I had been arrested a few times, been sent to jail for all kinds of stuff, like stealing cars. My daughter was living with her dad, and he wasn't letting me see her.
Everyone I knew had been using drugs. My husband, Joel, and I had been friends for a long time, but I hadn't heard from him for a while. He was using at the time, too. One day on Facebook, I sent him a message and we got back in touch. Within two months of reconnecting, we realized we were serious about each other. He told me he couldn't use drugs and have the family he wanted with me—that was what motivated me to try quitting. He quit using and I did too, but I struggled with it more.
I planned to go to an inpatient treatment center, but the wait for a bed was months long. I eventually got into an inpatient center and after completing treatment, we moved to Renton where we were homeless for a while. We lived anywhere from hotels, tents, rental cars, and a storage unit until one of Joel's friends helped him get a job and an apartment.
I was at a methadone clinic in Tacoma and they switched me to Evergreen Treatment Services. I stayed with ETS because I really liked them from the start. I had an intake appointment with Lisa, who welcomed me and showed so much empathy. My counselor, Cindy, had just started her job there when I switched. I loved her. She was awesome from the start.
I'm glad to hear about your experience with ETS staff. ETS works hard to meet people where they are and to build relationships with patients as a foundation of their care.
I never felt any judgment from anybody there. It feels like they really care. They felt so different from how I was used to being treated by staff in other treatment facilities. They may not come right out and say it, but I can sense some of the counselors at Evergreen Treatment Services have been through similar experiences and they can relate to us. I like that about ETS.
You spoke about your husband's influence in deciding to seek help. Were there any other reasons that you decided to seek out treatment?
I'm a mom. My daughter was not allowed to talk to me while living with her dad. It was heartbreaking, because she and I were so close, and she just didn't want to be there. She wanted to be home with me, sleeping in bed together like we did when her father first left. It was heartbreaking, but at the same time, I didn't quit for a very long time.
My daughter, my family, my friends—nobody was speaking to me at the time. I was alone, I was sad, and I was in a lot of legal trouble. I was close to ending up in prison, because there's only so many times you can get in trouble until they finally catch you and send you away. I had a lot of reasons to quit. But I struggled.
Once Joel came along, I had more support. I felt like I could do this, I could quit, I could get my daughter back.
Could you talk a little bit about the treatment you received from Evergreen Treatment Services? What did you think about the support you received?
Initially, I would pick up my medication every day and attend a group at least once a week. I also had one-on-one meetings with my counselor, Cindy. Sometimes Cindy would also call to check in with me—she really cared about me and my sobriety.
I remember early on in my recovery, I used again after Cindy warned me to be careful hanging out with a woman who attended group meetings with me. Of course, I didn't listen and I used again. The relationship I built with my counselor was stronger than just accountability, because I immediately felt like I let her down, but I still came back to her. Cindy wasn't easy on me about it, but she stuck with me.
There are also appointments with my medical provider to do a dose evaluation. My provider is Francisco and he's cool, too. My goal is to eventually be completely off medication, so he always asks what I'm doing for my recovery in addition to medication. He'll ask if I'm seeing anybody for mental health or attending other groups for those dealing with addiction. Which I am! Evergreen Treatment Service is great with resources—anything I need they have a resource for it. They are a one-stop shop.
Recovery is holistic. It's not just medication, it's everything a person needs to make sure they're safe, okay, and improving. ETS strives to be that one-stop shop.
Exactly. It's not like I quit drugs, and then I'm fine. I had made such a giant mess out of my life, there was so much I had to do besides recover from addiction. My husband was a godsend for me. It felt so impossible to clean up the mess I had made, but with his support and the resources ETS offered it started to feel possible for me.
How has treatment impacted you?
Methadone has made recovery possible for me. My addiction is about my mental health; it helps me deal with anxiety and depression. I also have back pain. I used drugs to keep those things under control. Methadone helps me not seek out drugs which makes it possible for me to take care of my responsibilities and really function throughout the day.  Eventually, I'd like to be off it completely and be able to do everything without it. I talked to Cindy about that and she told me, "If you get off medication and you ever need to come back, then you can always come back."
Absolutely. ETS understands that recovery is messy, recovery is cyclical. You're always welcome back.
There's such a stigma attached to recovery and medication. My mom would ask, "when are you going to get off that stuff?" I had to tell my family I may never—I may need medication forever! But I'm still receiving methadone because ETS staff don't judge me. It was Francisco or Cindy who told me, "If you had cancer, you'd have to take medication for it. If you had thyroid problems, you'd take medication for it. This is a disease, too. And there's medication for it." That was helpful to hear.
What do you wish the average person knew about addiction and seeking treatment?
It can save your life. I think people are afraid to stop using drugs because they feel like they need to be high. And I understand that. I used to love drugs. But treatment changed my life. It's been almost four years since I started taking methadone, and now I'm married, I have my daughter back full time, I own a home, I have a car, and all my relationships are all intact. I'm doing well, I'm working on myself, and my life is manageable. I've never been this happy in my whole life. Treatment can really save your life.