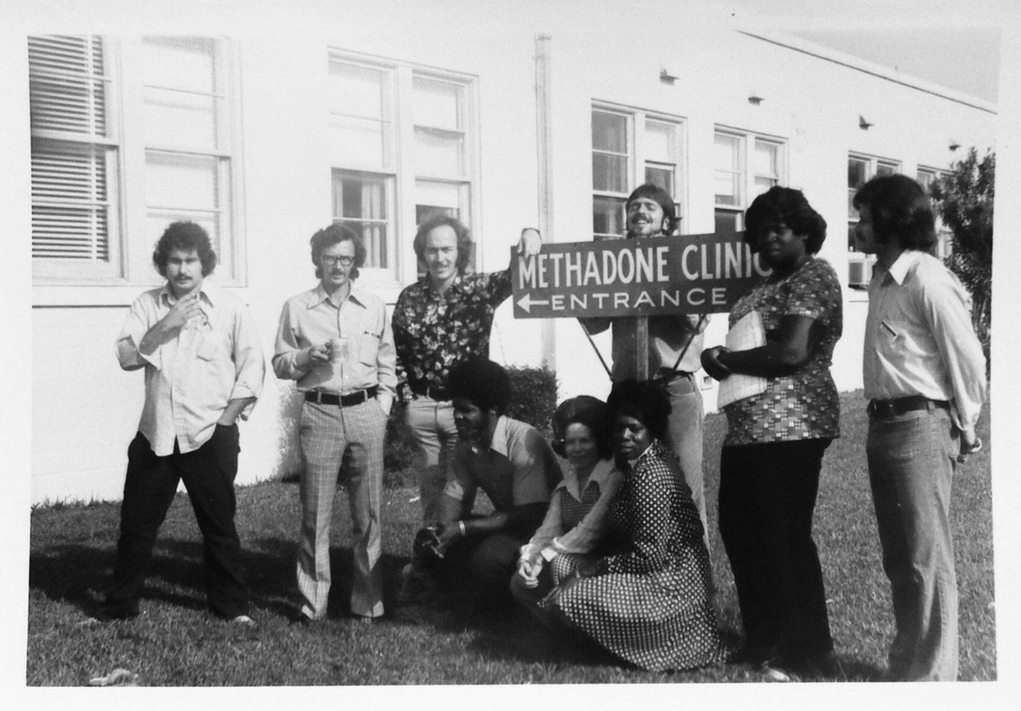 Image caption: Ron Jackson, directly left of sign, at a methadone clinic in Corpus Christi, TX (Ron Jackson, personal collection)
For fifty years, Evergreen Treatment Services has had the privilege of serving the greater Puget Sound community. Since first opening its doors in 1973, much has changed about ETS. But one thing has remained the same: we put the needs of those we serve first. For ETS, care is evergreen.
Ron Jackson was ETS's second executive director. He saw the organization go through major change and growth—the relocation of the agency, its renaming, and the addition of REACH. We were humbled to meet with Ron and reflect on his 30+ years with the organization and his fierce commitment to providing effective, compassionate treatment and recovery support to our community.
---
Ron Jackson's road to executive director of ETS began over 50 years ago in Texas. Once a navy pilot, Ron began working in a methadone clinic in the gulf of Texas in 1972. His worked inspired him to pursue a master's in social work, which brought him up to the Pacific Northwest to the University of Washington. As luck would have it, the chair of Ron's program, Dr. Roger Roffman, was also a board member at Central Breakthrough Maintenance Program—what would eventually become Evergreen Treatment Services. At Dr. Roffman's recommendation, Ron joined the board amid a major transition: Tom Odell, ETS's first executive director, was leaving. Learn about ETS's first few years through Tom's retelling in his blog.
It was a fractious time, Ron recalled, for the small agency of about 20 staff servicing a couple hundred patients. Central Breakthrough Maintenance Program received a lot of pushback from locals who did not want a methadone clinic in the community—public sentiment fueled shame and fear of those using substances. This was in no small part due to the drug policy of the Reagan administration. "Ronald Reagan really wanted to shut down methadone treatment, because he didn't believe in the idea of using medication to treat a chemical disorder," despite mounting evidence proving its effectiveness, Ron explained. Read more about the social and political landscape of the 70s and 80s that impacted the agency in our ETS through the decades series.
Despite the political and public pressures, Ron became executive director in 1979, a role he would hold for over three decades. Under his leadership, the organization became Evergreen Treatment Services and moved from Seattle's Central District to Lower Queen Anne to Pioneer Square and finally to SODO where we remain today. As Ron explained, "you grow or die," and with the mounting need for behavioral health services in the community, ETS was in no position to die. Thus, the South Sound Clinic opened, a mobile dispensary unit was created, and a dedicated staff grew with the agency—many of whom remain at the organization today.
Ron's goal was to create the best treatment agency he could. That meant listening to patients, a lesson he learned while in Corpus Christi under the influence and scholarship of Dr. Marie Nyswander and Dr. Vincent P. Dole. Dr. Nyswander and Dr. Dole were some of the first behavioral health professionals to study opioid treatment programs (OTP) and were fierce advocates for medication for opioid use disorders (MOUD). During a training session, they said, "if you want to learn about this treatment and how to do it well, listen to your patients." The stigma of substance use disorders was—and still is—an immense burden to carry, and given the national sentiment at the time, it affected everyone. But for ETS, Ron wanted patients to receive effective, compassionate treatment and that began with harm reduction.
"Harm reduction is treatment. It's not a dichotomy." Ron was fortunate enough to work with Dave Purchase, the founder of the syringe exchange in Tacoma, now known as the Tacoma Needle Exchange, and their partnership taught him a lot about substance use treatment. "You have to meet people where they are. We're going to provide case management, regardless of whether people work towards abstinence. Abstinence is not the goal—health and stability are the goals." Fittingly, Ron Jackson placed a good deal of emphasis on building a committed team of professionals who believed as firmly as he did in providing the best and most effective care for the community. "It's about relationships with staff, with patients, with the community and more. Our relationships are part of the treatment."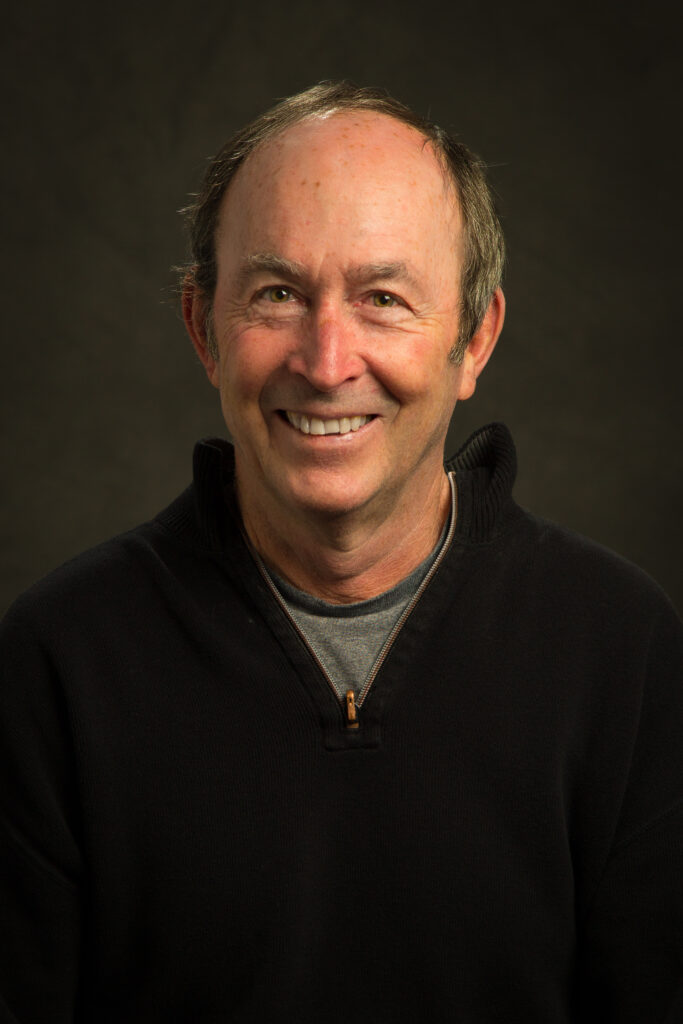 What differentiated Evergreen Treatment Services from the rest was its investment in research. Ron spent much of his off hours teaching at Seattle University's addiction studies program and then on to the University of Washington's School of Social Work where he's still teaching as a Clinical Professor.  This helped create a pipeline of researchers, behavioral health professionals and students who wanted to work in addiction treatment. People were interested in the agency because of its methods and focus on empirical research. Methods like acupuncture and motivational interviewing are still used today by staff who have also stayed with the agency for decades.
In the late 1990s, there was a wave of opioid use disorder and death by overdose amid the tragedy of the HIV epidemic in the United States. The need for social services grew exponentially and ETS had to grow with it. Because of the reputation of the agency at the time, Ron was able to apply to begin a street-based outreach program, so the agency could reach more people in the community. With Chloe Gale and Kelley Craig on board, REACH was established in 1996. "I'm very lucky to have had them join—they were the best people I could imagine. I learned to stay out of their way and let them lead the program and I could not be prouder of all it's become."
ETS's expansion was a response to the needs of the time, but it often felt like an uphill battle without policy change that addressed the root cause of substance use and housing instability—"we can provide case management, but we cannot provide housing." A major pivot for the organization was the 2010 passing of the Affordable Care Act (ACA). Prior to the ACA, someone needed a formal diagnosis of both a substance use disorder and a mental health disorder or physical disability to to qualify as having a disability; only then could they access Medicaid. This resulted in long waiting lists for people who need treatment but who could not access them. ACA changed that. "Long waiting lists put our staff in a position to make hard decisions about who to accept and who to keep waiting. But the expansion of Medicaid made it so that instead of our team making these tough calls about who was 'worthy' of treatment, we could serve more people because they could now access services far more easily."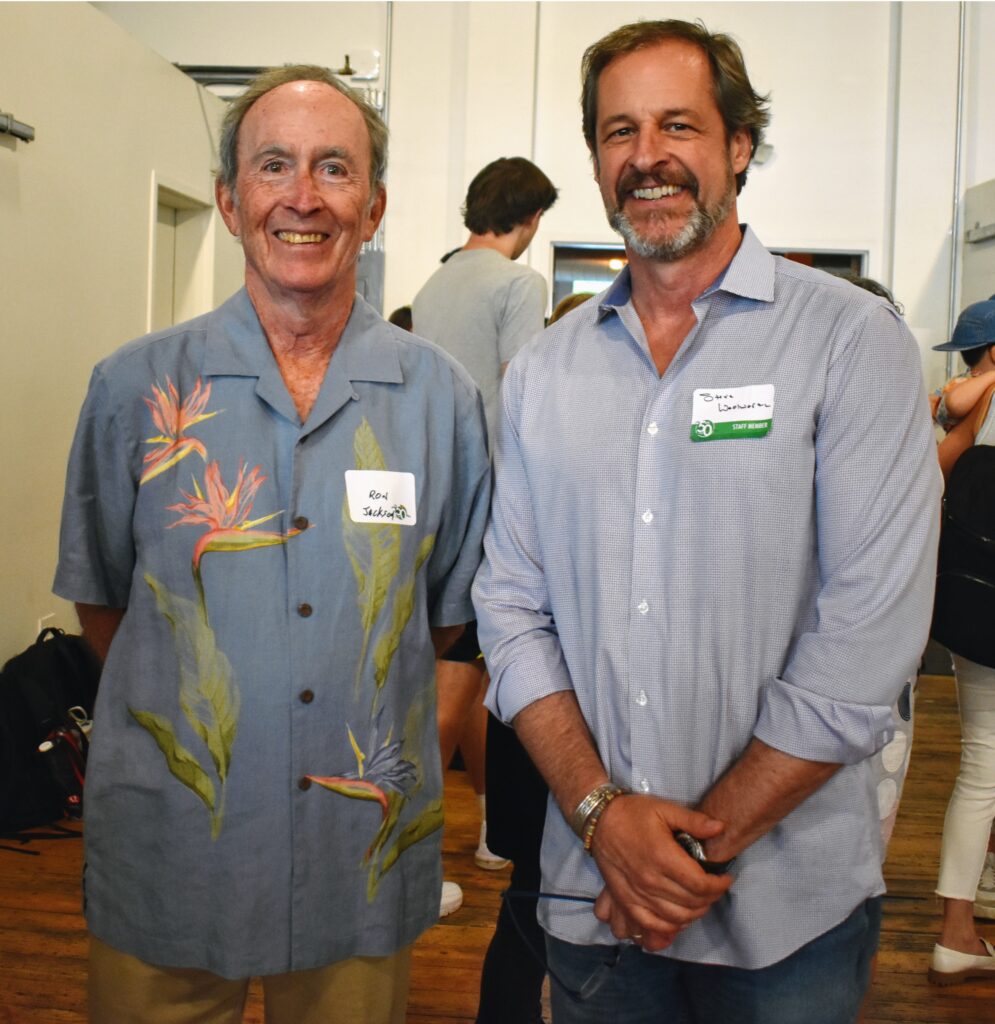 Over a decade has passed since Ron's final days with ETS, and he's proud to look back on the organization's history and unwavering commitment to providing quality care. Despite all the forces working against it—whether punitive policies that criminalize substance use and living outside to funding practices that rarely keep up with the needs of patients—Evergreen Treatment Services has five decades of serving the Puget Sound region. That is no small feat. "Stigma will always exist," Ron admitted, a bit sullen. "But I like to think our work has helped push us closer to a place of patience and care."