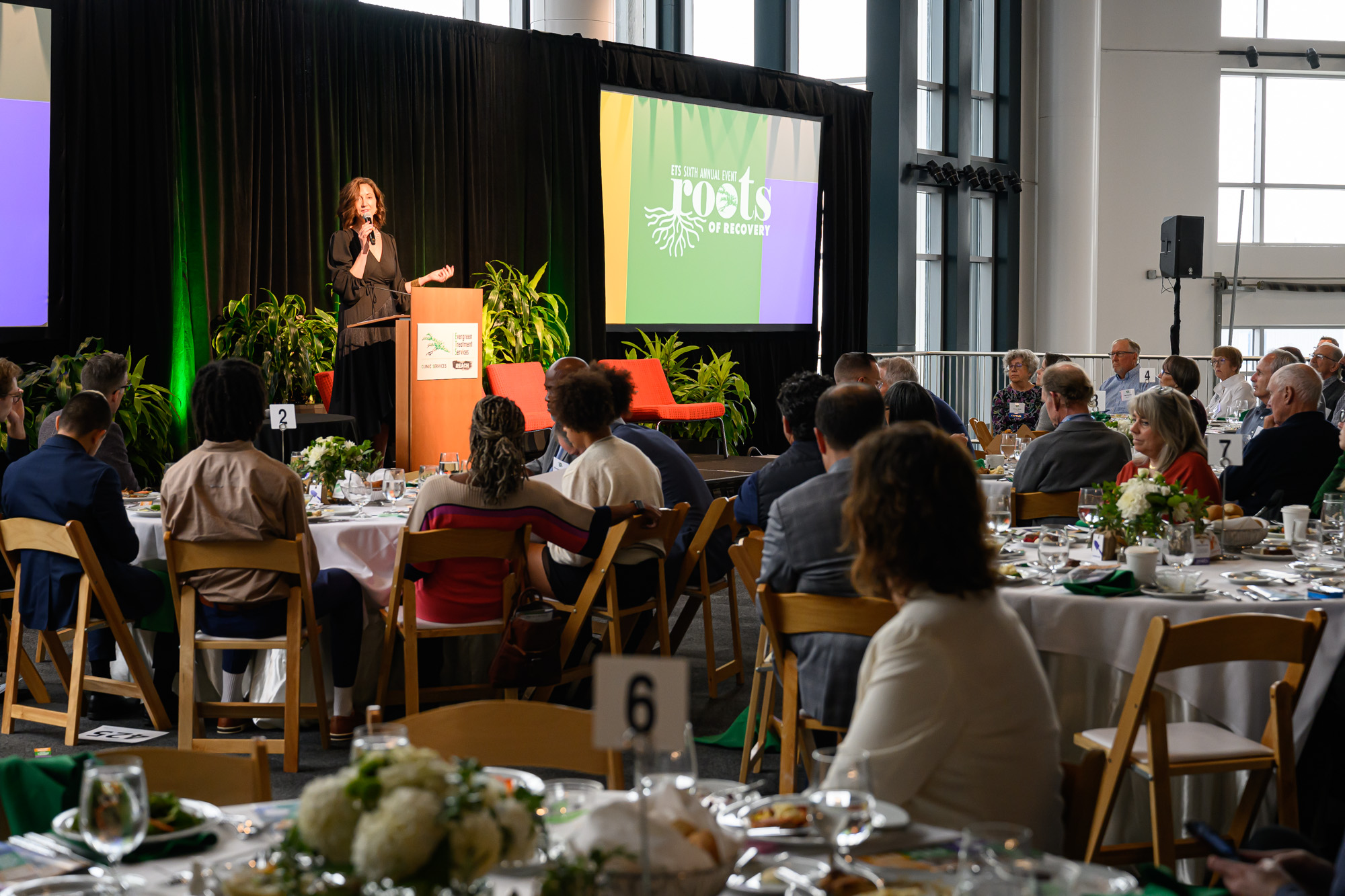 Thank you for joining us at the 6th annual Roots of Recovery!
We are grateful to all who attended our sixth annual Roots of Recovery event. Whether you were supporting us in person, virtually, or from afar, we couldn't have done it without you.
We had 346 attendees at Bell Harbor, with 81 tuning into the event on Zoom! Our virtual attendees joined from all over the country, including Arizona, California, Florida, and New York to name a few. Our roots are strengthened by our far-reaching network of support.
Thanks to the generosity of our supporters—that includes you—we raised $266,500 to help our community recover and heal. And the gifts are still rolling in!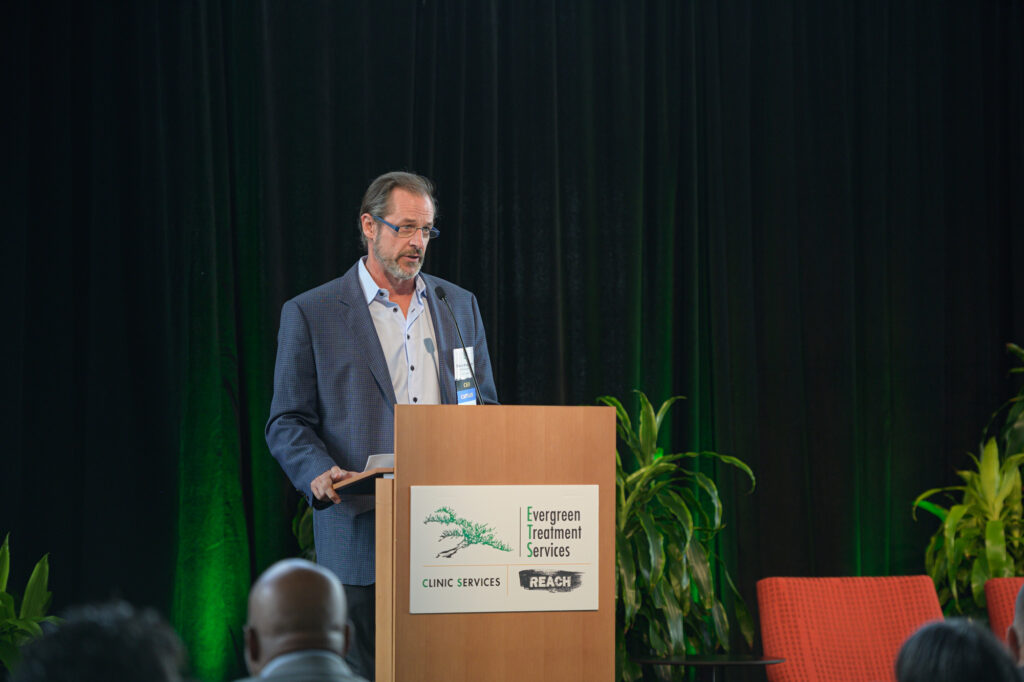 As our CEO Steve Woolworth shared, amidst the back and forth, between the blaming and the shaming, we show up. That's what our work is about at ETS: treating people with dignity, honoring each person's autonomy, and meeting people where they are, despite the challenges we face. We've been a part of the community for 50 years, and we will be here for 50 more if that means showing up for our neighbors with essential recovery support services.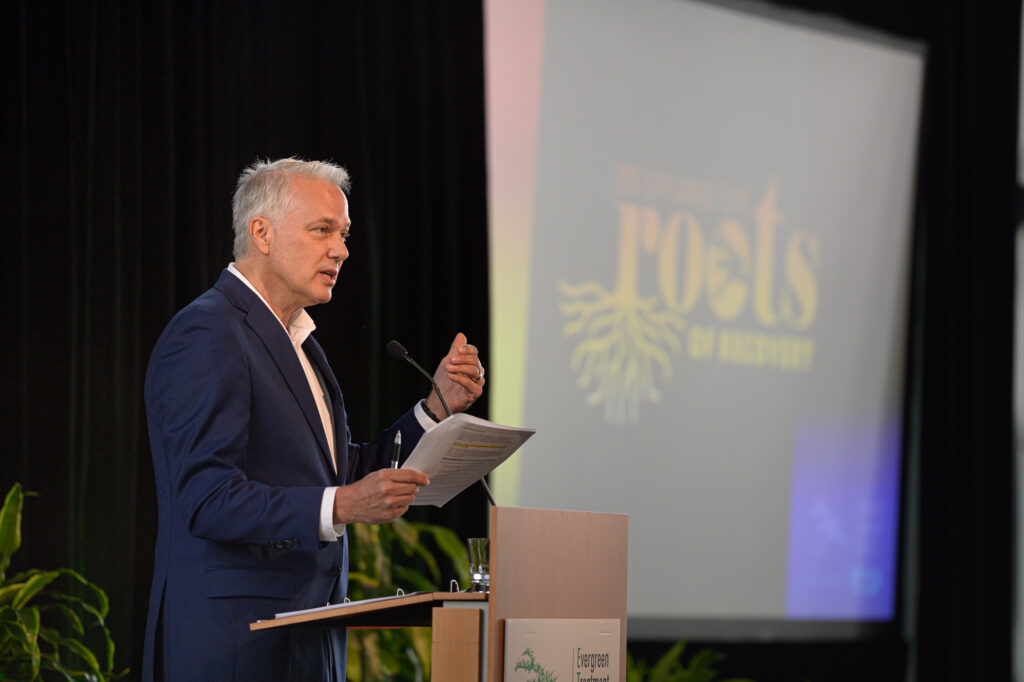 If you weren't able to join, or you want to hear our incredible keynote speaker and "Florida's favorite son" Desmond Meade again, we encourage you to watch the event recording. Please share with your family, friends, and networks—cultivating care for our neighbors requires all of us!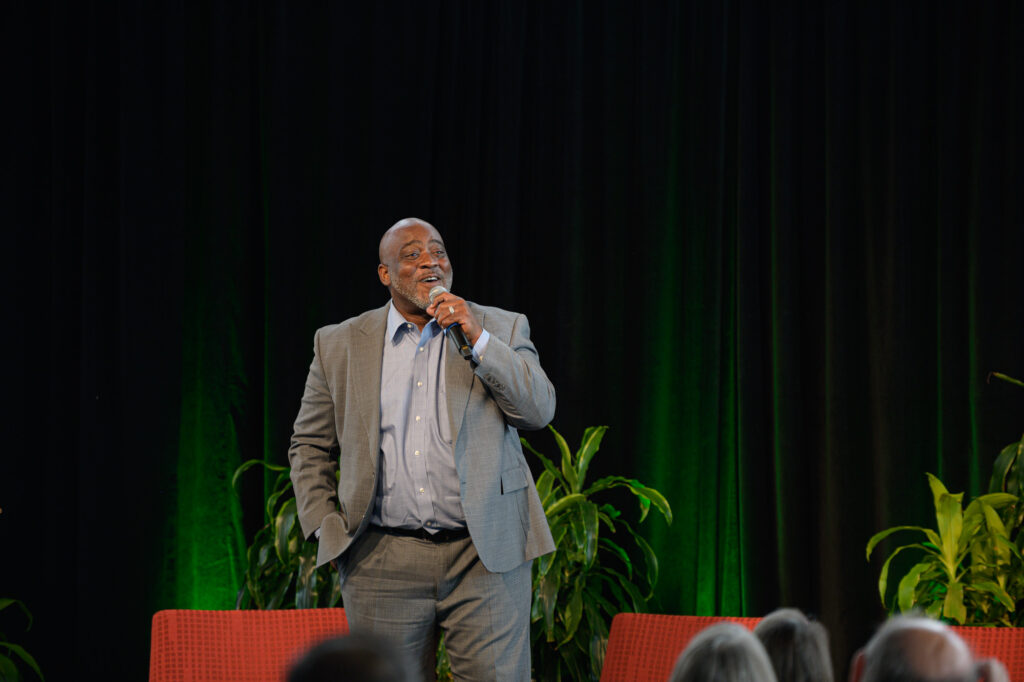 Desmond's powerful keynote speech was a call to center humanity: the biggest change that we can make is learning how to love. Not commercial love, but true love. When we meet people where they are, wherever they are, we move one step closer to answering this call.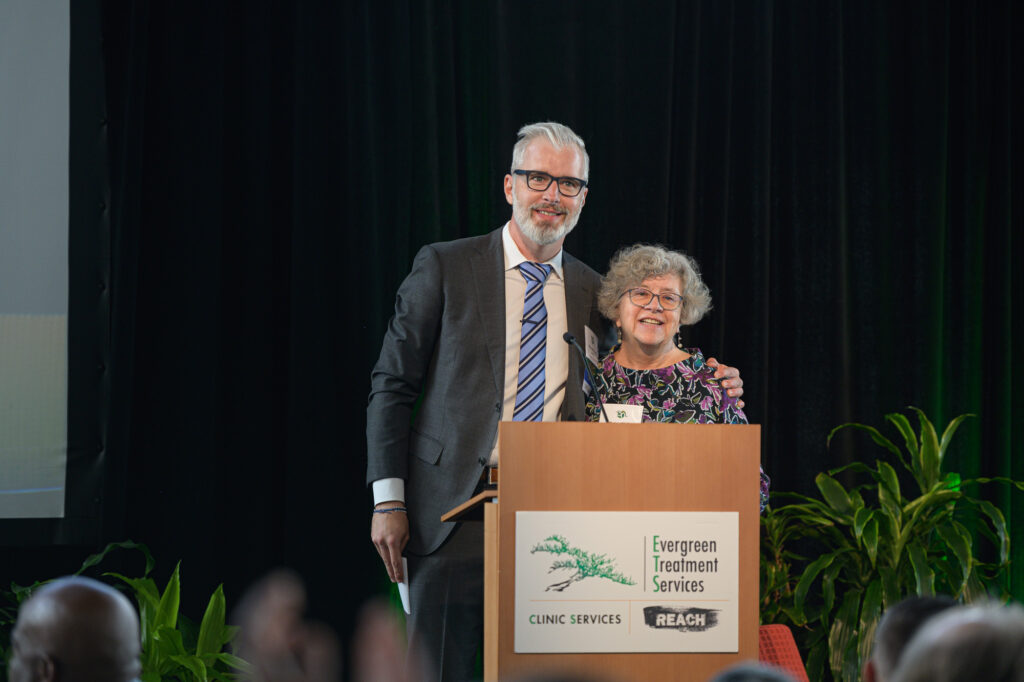 We were honored to bestow Betsy Wells with this award for her remarkable contributions to ETS for the past three decades. Though she is retiring from our board, she's assured us that she'll be around when we need her! We thank you for your dedication.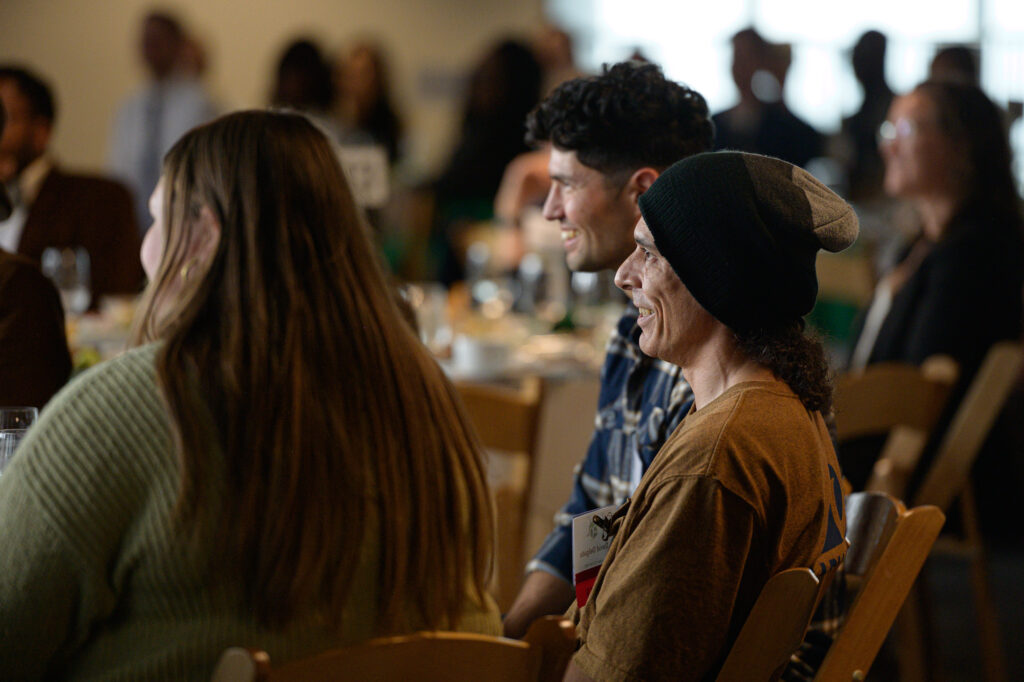 At the event, we shared our newest ETS video featuring REACH's own David Delgado. Watch the video below!
We also unveiled the ETS timeline, highlighting key moments of our history over the last five decades. You can relive some of the most notable memories since we opened our doors in 1973 on the online, interactive version.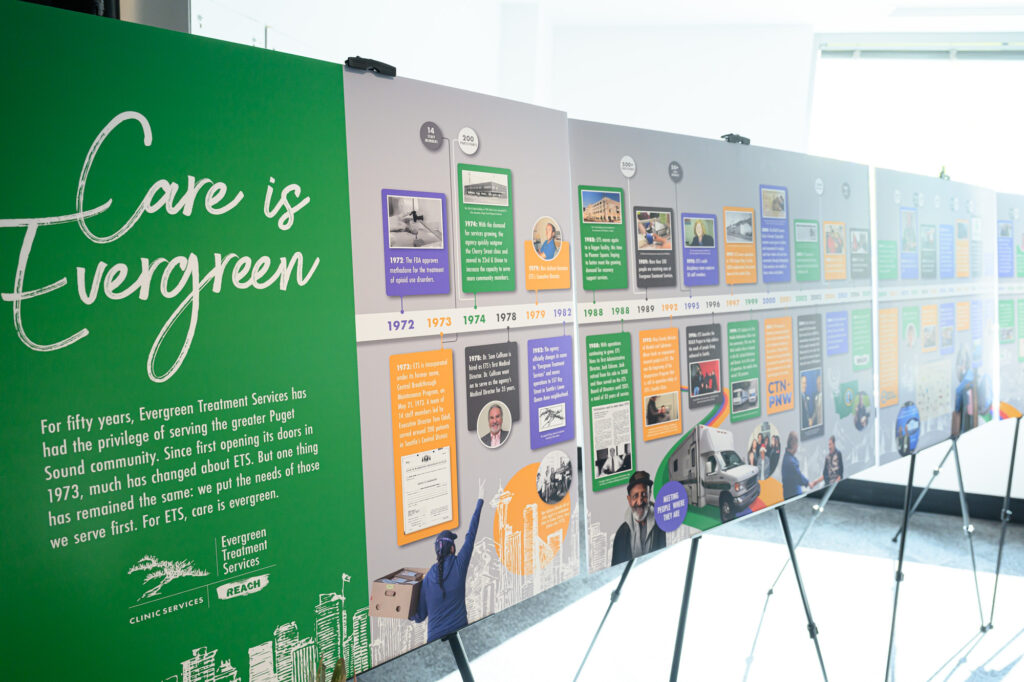 Underneath everyone's successes are sprawling networks of support, like the roots of a tree. The ETS community is a supportive network that values the most vulnerable among us and sees their health as central to our own. Thank you for showing up for our community time and time again. We hope you enjoy the photos and videos of the event, and we look forward to our next opportunity to gather in celebration of our shared mission.