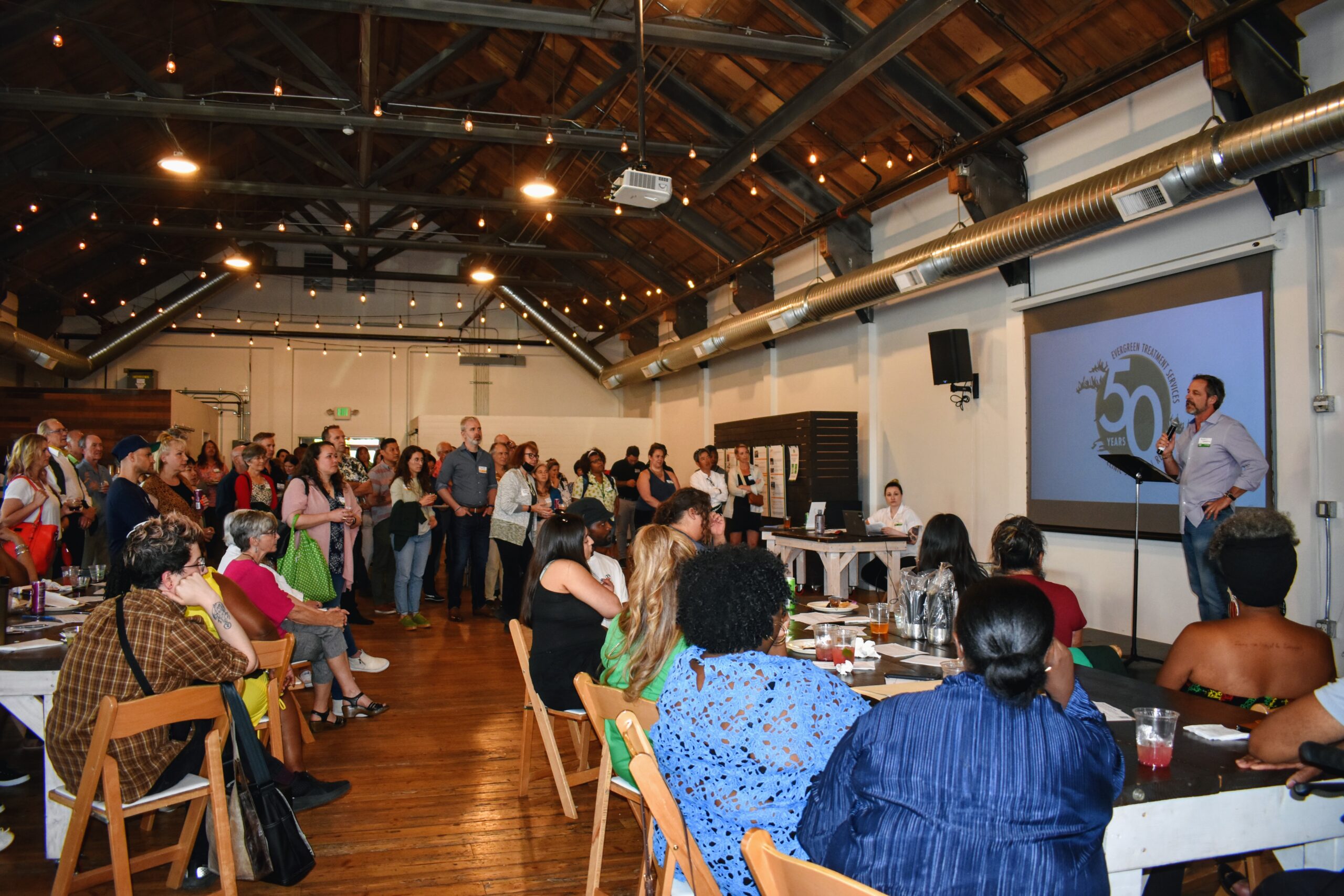 On May 18th, we gathered with our staff, board, and community supporters for our 50th Anniversary celebration. Thank you to all who attended for making this such a special event.
This photo essay shares event highlights and special moments. Enjoy!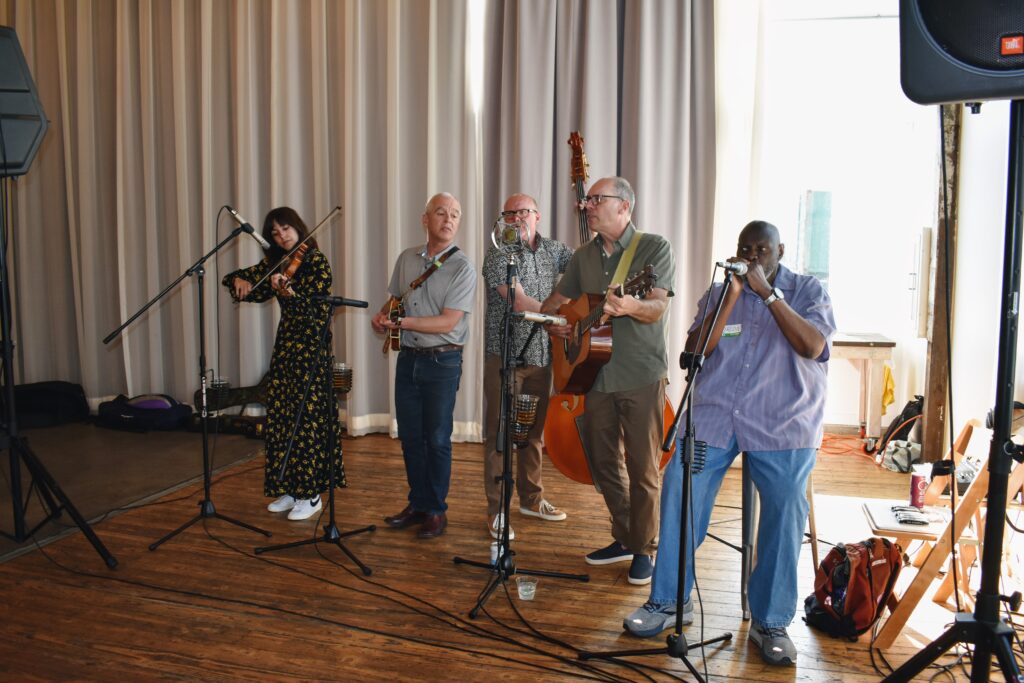 The Shed Boys were the night's entertainment. They are a Seattle-based acoustic group who play a mix of progressive and traditional bluegrass and folk music. Their band includes one of the original four REACH outreach workers, Verlon Brown on harmonica! The group gave us foot tapping music all through our social hour.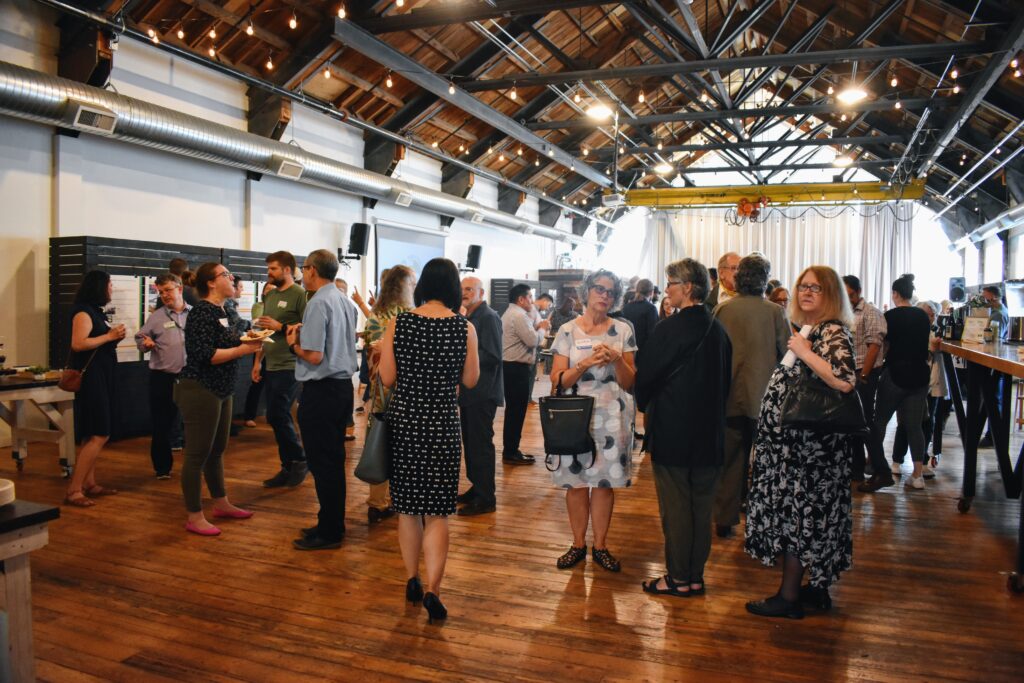 A huge thank you to our community partner, Metropolist, for use of their gorgeous event space. It was the perfect venue for a celebration.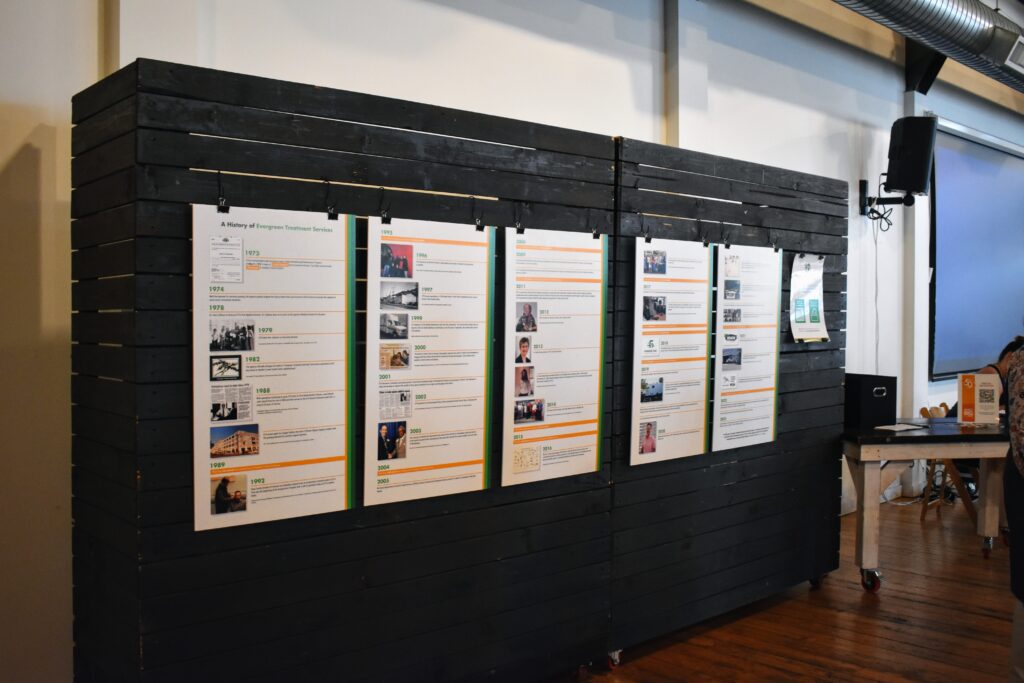 At the event, we unveiled the first draft of the ETS timeline. From early photos of our Airport Way building to memorable moments in our history, the timeline is full of treasures. We look forward to sharing this walk through our history on our website later this year.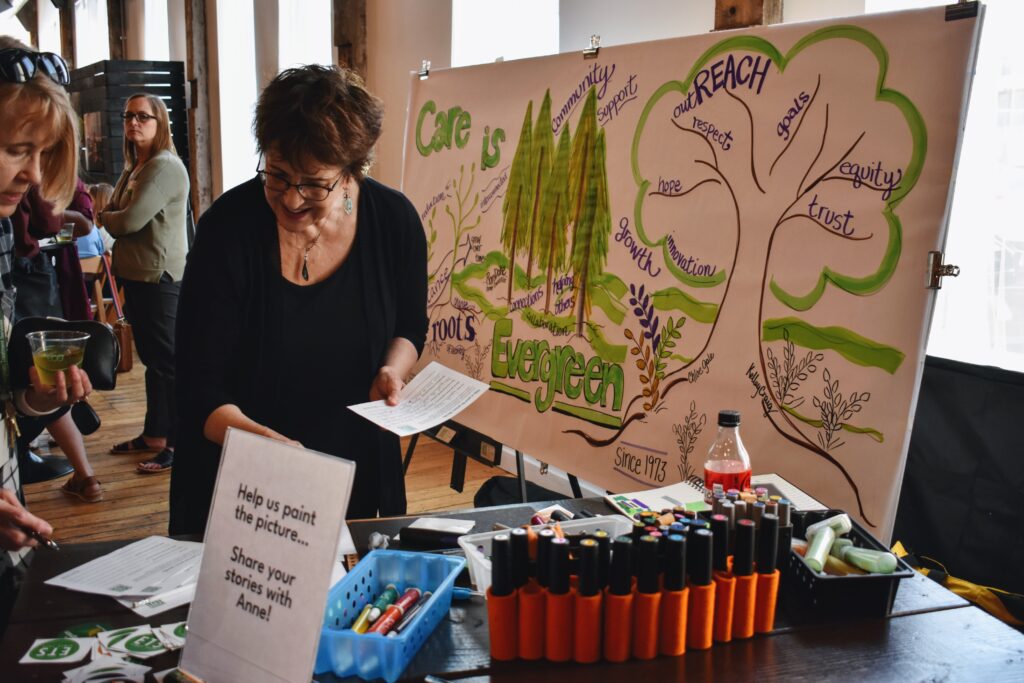 Anne from Doodle Biz was listening closely to the speakers and guest stories as she created a visual representation of our story.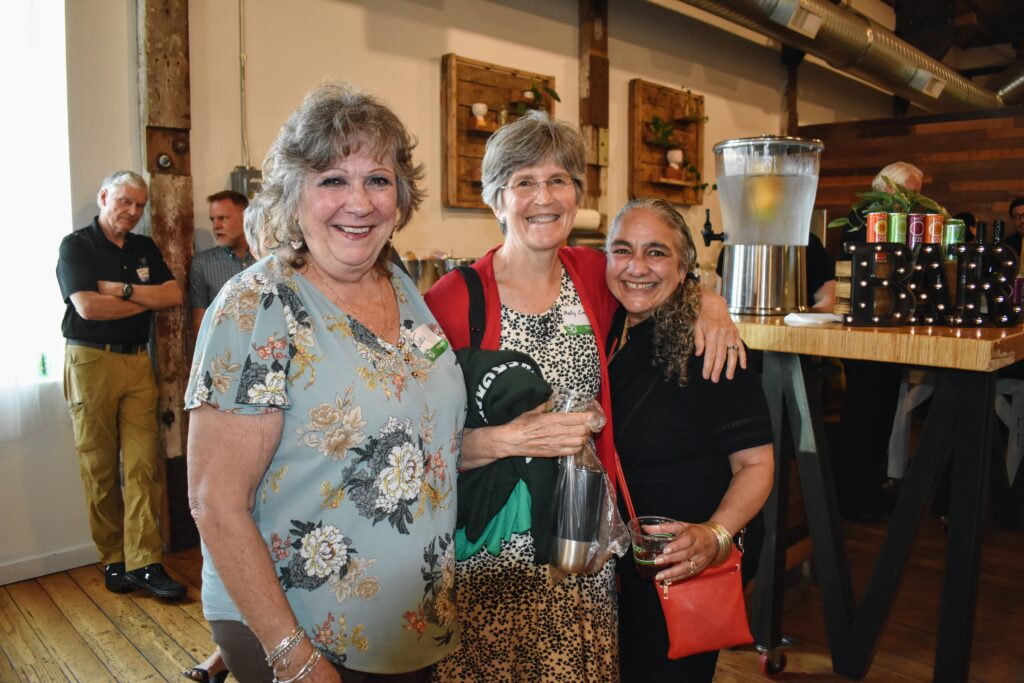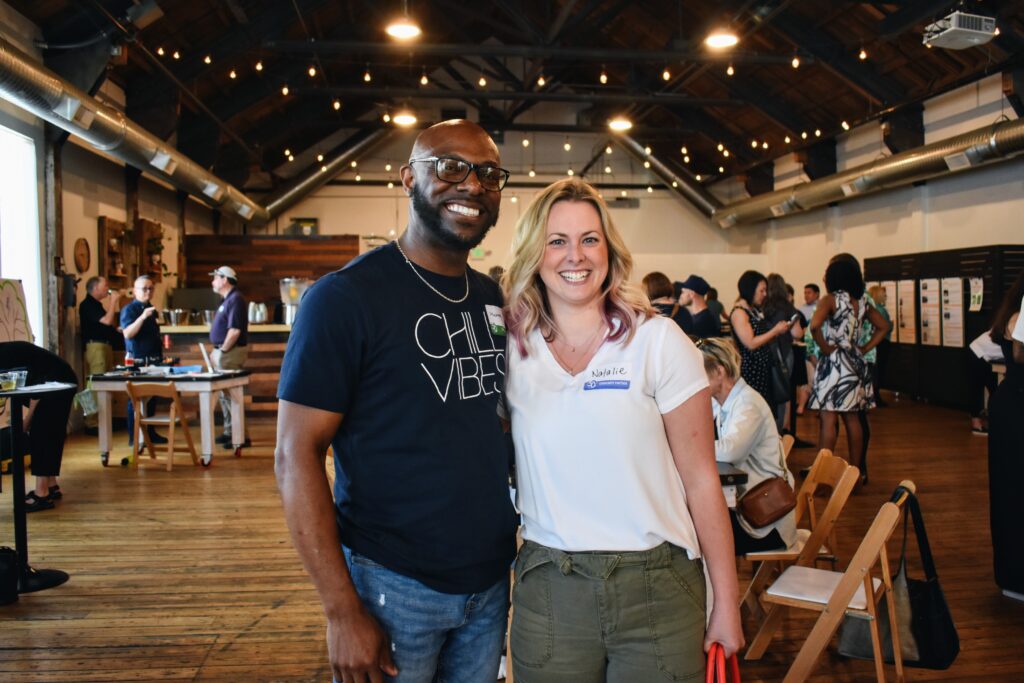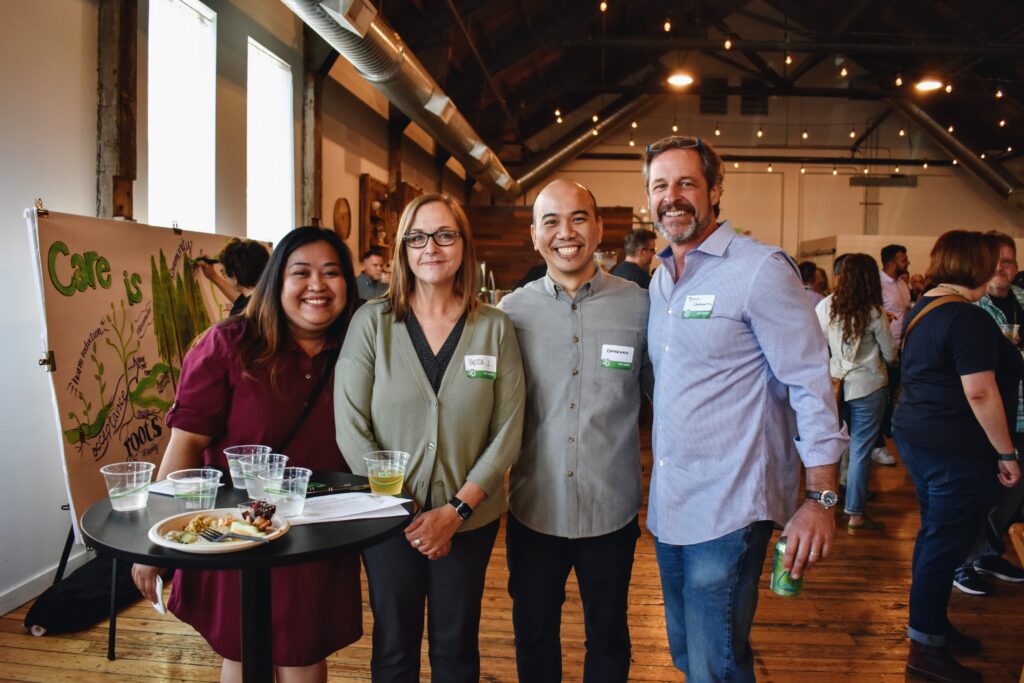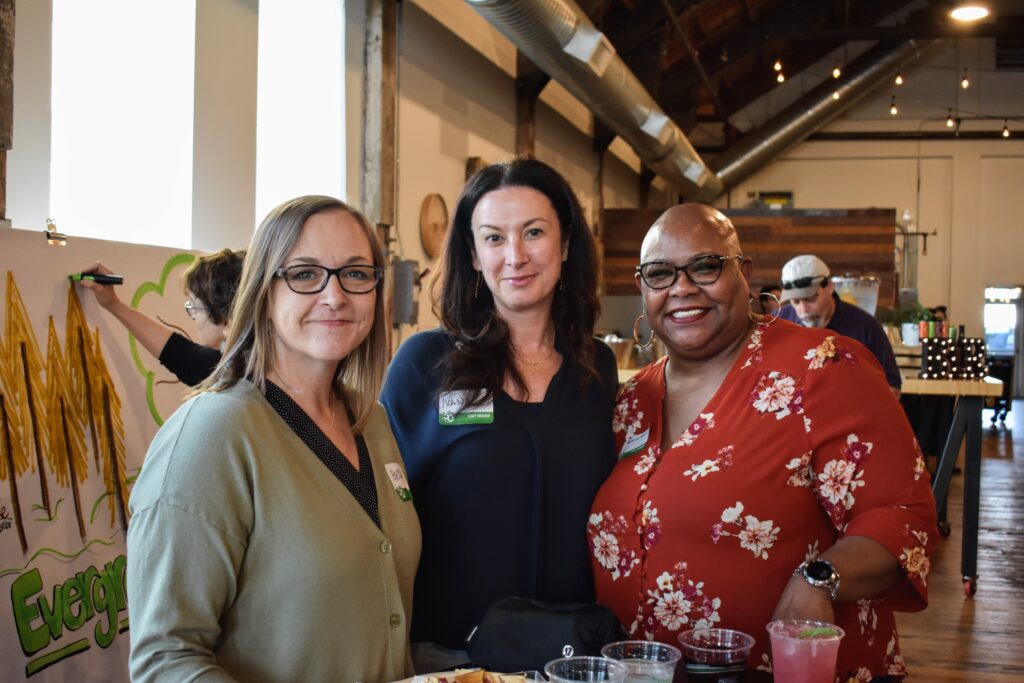 ETS staff were all smiles while they enjoyed the celebration together and were reunited with former colleagues.
We cannot celebrate 50 years without also recognizing the harsh realities that give existence to our mission. We have helped many people recover purpose and live their lives with dignity. And we also mourn those who didn't make it—those who did not receive the care they deserved in this lifetime.
This is why we will keep going—for another 50 years if we must—because the loss of our neighbors is preventable. People who use substances and those who live outside can live healthy lives with dignity. It is up to us—ETS, our partner service providers, and YOU, our community—to ensure they get that chance. Together, we can make sure care is evergreen!