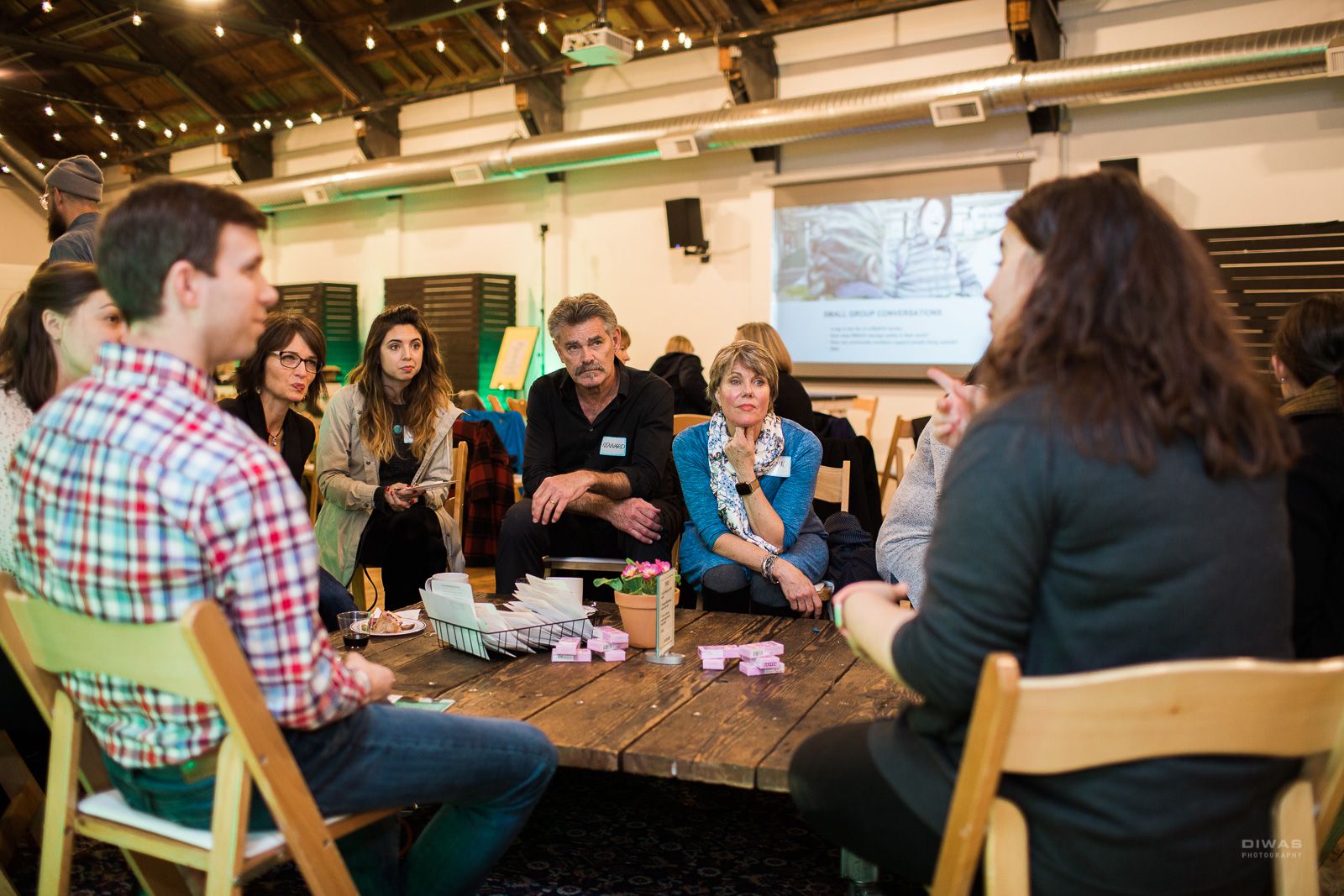 Metropolist Donates more than $27,000 in 2021 and more than $46,000 over the lifetime of our partnership
Serving unhoused people is central to Evergreen Treatment Services' mission. This work is only possible when community and local businesses team up to solve our region's housing crisis together. We are grateful to those who do just that, including the SODO-based real estate firm, Metropolist.
Our collaboration with Metropolist began in 2020 thanks to realtor Emily Austin. Her interest in partnering with ETS came from discussions of what they could do as a business to counter the real estate industry's role in the affordable housing crisis. This introspection and eagerness to support change in the community has led to a multi-year partnership.
In continuation of this support, Metropolist owners, Chad Zinda and Domenica Lovaglia, announced ETS as their 2021 Community Partner. They made a commitment to elevate our work within their networks and donate 25% of their net profits, which we received earlier this month, totaling $27,600.
Metropolist has made several contributions to the work that we do. Including their gift in 2021, they have given more than $46,000, in addition to their gift of time. In February of 2020, they hosted an event benefiting REACH. Since then, they have been involved with ETS events such as our GiveBIG fundraising campaign, annual events, and as individual realtors.
What makes our relationship with Metropolist different is the eagerness of their employees to get involved, in addition to the company as a whole. Special thanks to Sarah Georger-Clark and Sara Poulsen, who have been donating a portion of their commission from home sales, resulting in over $10,000 in contributions thus far. This, along with staff sending donations from birthday appeals and other tribute events, demonstrates a genuine interest from both Metropolist leadership and people within the organization in the work that we do to help those affected by the housing crisis.
Metropolist's support has provided us with the opportunity to expand our impact and serve more unhoused members of our community. We are deeply grateful for their donations—and those of all our donors who believe in the work that we do. They are a great example of the impact made when companies partner with local organizations to give back to their community. Learn more about how you can support ETS at: https://www.evergreentreatment.org/donate/