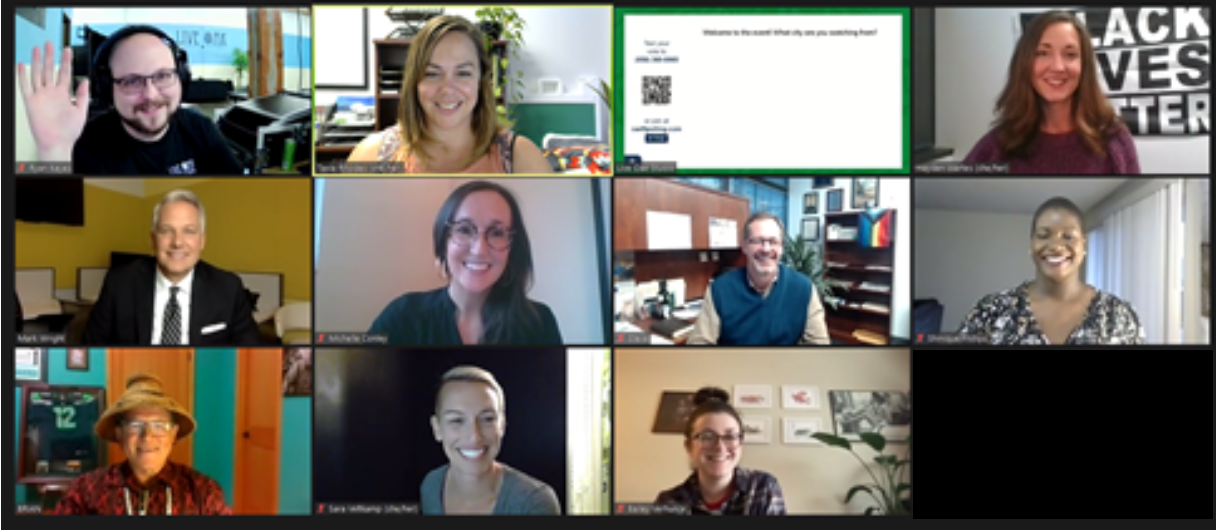 Our 4th Annual Event: Roots of Recovery brought the community together and raised $145,000 to strengthen the community!  
This year's Roots of Recovery event was held on the final day of National Recovery Month, September 30th. All month long, we emphasized the interconnectedness and importance of showing up for community members. Each dollar raised has pointed to the supportive network that values the most vulnerable among us. We couldn't be more thankful for your support. As our host Mark Wright of KING 5 shared, "addiction doesn't care who you are," which is why it's so important that we continue to see each other's health as valuable as our own.  
The event also featured keynote speaker Brian Cladoosby, former chairman of the Swinomish Indian Tribal Community, who discussed the historical trauma Native Americans face, and his own journey of recovery. As he alluded to last week, supporting people on their recovery journey is life-changing work.  
During the second half of the event, we unveiled a brand-new video called, "Healing with Justice." In it, patients Dwight and Sherry open up about their recovery journey and the support that ETS has provided to help them be who they were meant to be. If you missed it, we invite you to watch the video below.  
A special thank you to our Ally and Partner sponsors, including Friends of Waterfront Seattle, Minerva Strategies, Cedar Grove, Metropolist, Hermanson, Fire Opal, Welter Consulting, Perkins Coie, Sprague Israel Giles Insurance, and Community Health Plan of Washington for contributing $2,000-$5,000 to the event. We are also grateful to each organization and person who gave their time and resources to make sure that we can continue to do this life-saving work.