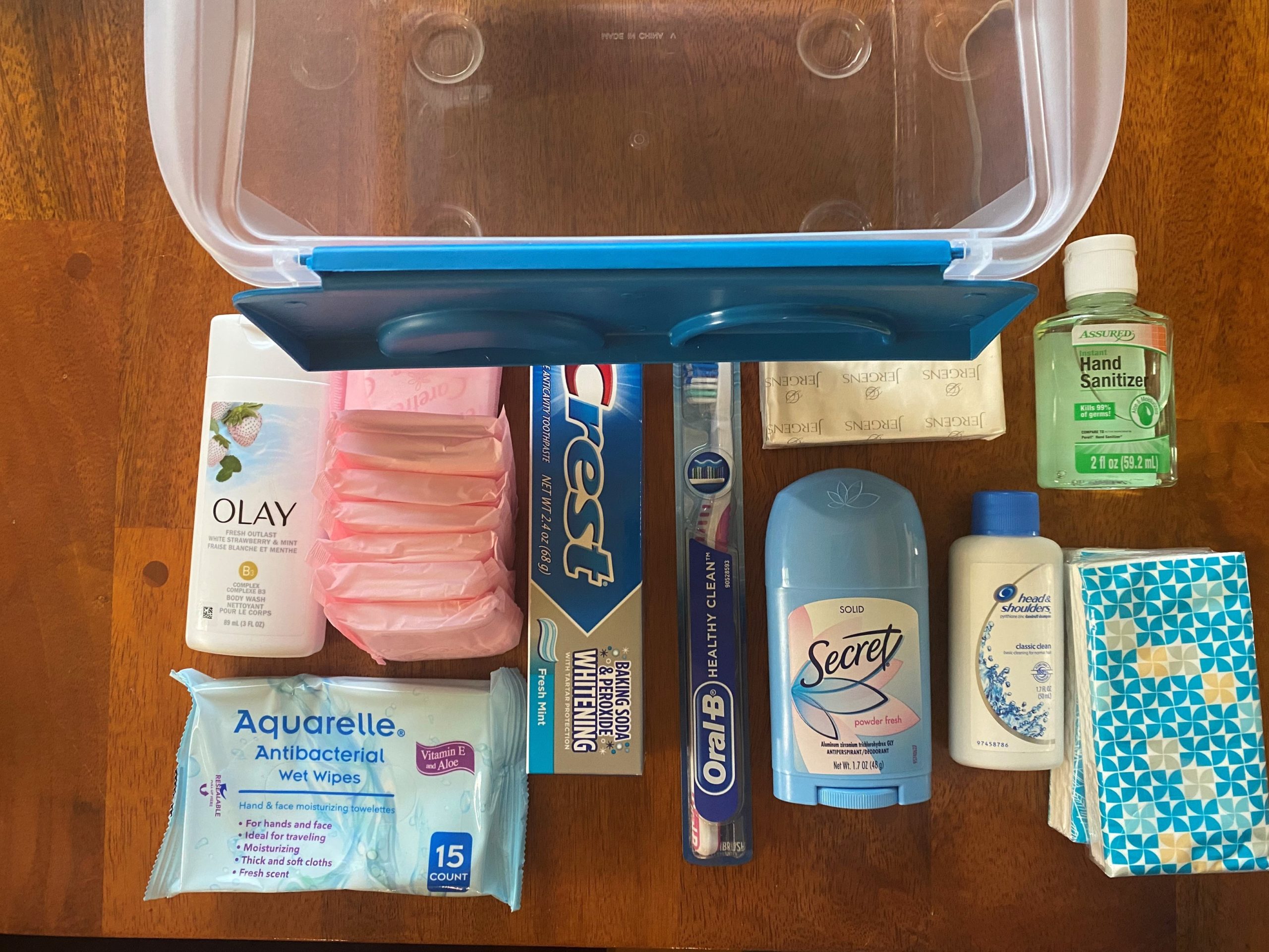 Start making a difference for the people ETS serves right now!
Make hygiene kits at home and contact info@evergreentreatment.org to coordinate a drop-off. A hygiene kit can include:
Shampoo/Conditioner
Body wash
Deodorant
Toothbrush
Toothpaste
Wet wipes
Hand Sanitizer
Feminine Products
Tissues
You can also bring other in-kind donations. We always need:
Any hygiene kit items listed above
Clothing of all types, especially socks, shoes, and boots
Contact info@evergreentreatment.org for more information.