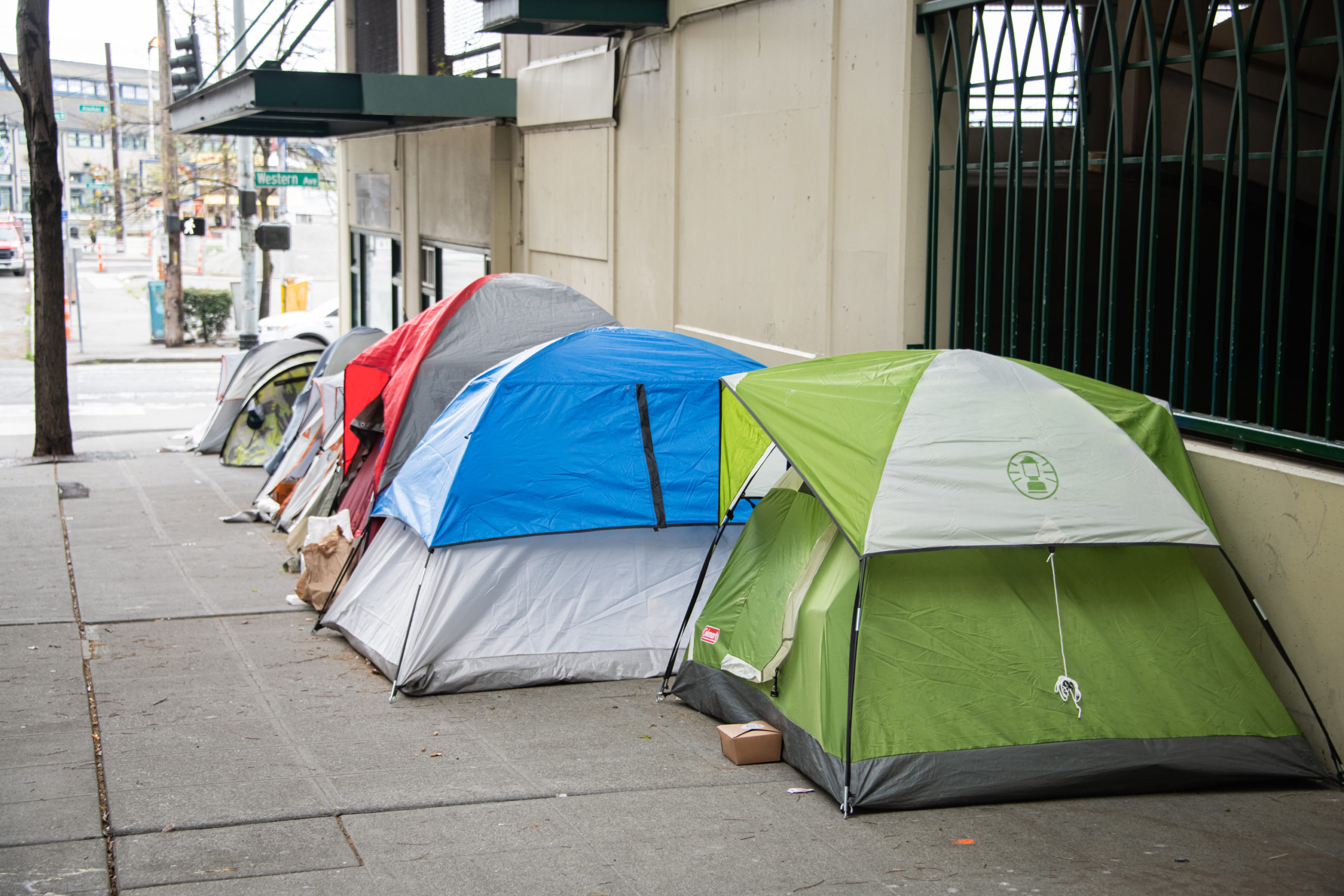 By Michelle Conley and Brandie Flood, REACH program—
Incarceration and recidivism rates in King County make clear that our overreliance on policing and the criminal legal system is failing. The only outcomes this has generated are more arrests and more incarceration.
We know that proposed solutions that simply modify existing approaches and attitudes do not generate better results. One-third of people incarcerated in Washington state return to prison within three years. In fact, the traumas that people experience during incarceration amplify the core drivers of violence and crime: shame, isolation, exposure to violence, and an inability to meet one's economic needs.
In short, Seattle's attempt to use criminal legal interventions to "fix" the social challenges caused by rising homelessness and income inequality is counterproductive. We have made these challenges more daunting by underfunding incarceration prevention and diversion programs and crisis care systems. We will not help people change harmful behavior by forcing them into a harmful place, over and over again. We cannot treat harm with harm.
Despite this clear failure, we continue to dedicate 73 percent of King County's General Fund to criminal justice and incarceration. The ongoing demands of the Black Lives Matter movement underscore that we must reevaluate these funding priorities as a community.
REACH is steadfast in our support of Black Lives Matter and in our commitment to ensuring that funding reevaluation prioritizes those most directly and disproportionately harmed by the criminal legal system, namely the communities of Black, Indigenous and People of Color (BIPOC).  We insist that all funding resulting from the divestment in law enforcement in King County be directly reinvested into the Black, Indigenous, and POC communities that are facing chronic homelessness, substance use, and mental illness.
While the exact services that are funded should be decided collectively, incorporating input from and being led by the communities impacted by them, REACH calls for the following:
Stop putting young people in jail. Instead, prioritize education funding for the most cash-poor zip codes where BIPOC young people live in concentrated numbers.
Make supportive housing accessible to the people who need it. This includes building more units and reducing eligibility requirements—like paperwork, IDs, and a zero-tolerance for missed appointments. It's difficult to keep paperwork in order or keep an appointment if you don't have a safe place to sleep.
Ensure that police are not the gatekeepers for crisis response and social services. Under current crisis management and diversion programs, the 911 call center and coordination of care are reliant on police departments. People in behavioral health crises and those needing support to stay out of jail should be met by clinically trained professionals, not police officers. The current method is ineffective at best and, at worst, can cost people their lives.
Fully fund services that are based on the principles of harm reduction. These services—like permanent supportive housing, syringe exchanges, and safe consumption sites—take public health and safety into consideration and are proven to work. But these programs suffer from a severe lack of funding and are too often dismissed as being "soft on crime" because they are at odds with our punitive system.
Further, all services should incorporate a racial equity lens that approaches these challenges with clinical solutions, rather than a response that criminalizes. This includes naming the impact of racism and dismantling the systems of oppression rooted in White Supremacy. Providers must seek to address the root causes of historical trauma and immense suffering in people's lives.
REACH has been a witness to the suffering faced by the people we serve for far too long. As a community, we have an urgent obligation to invest in and build a robust behavioral health response that protects people from the trauma of incarceration. We must reconnect and rebuild communities that are supportive in nature and grounded in restorative justice. Together, we can provide the necessary services to ensure that people who are currently marginalized don't just survive but thrive.
Divesting from a system and set of approaches that are based on punishment, built on racist principles, and do not work is not a radical call-to-action; this divestment is evidence-based, smart policy. REACH supports funding solutions with proven impact and any effort that uplifts community, rendering prisons obsolete.