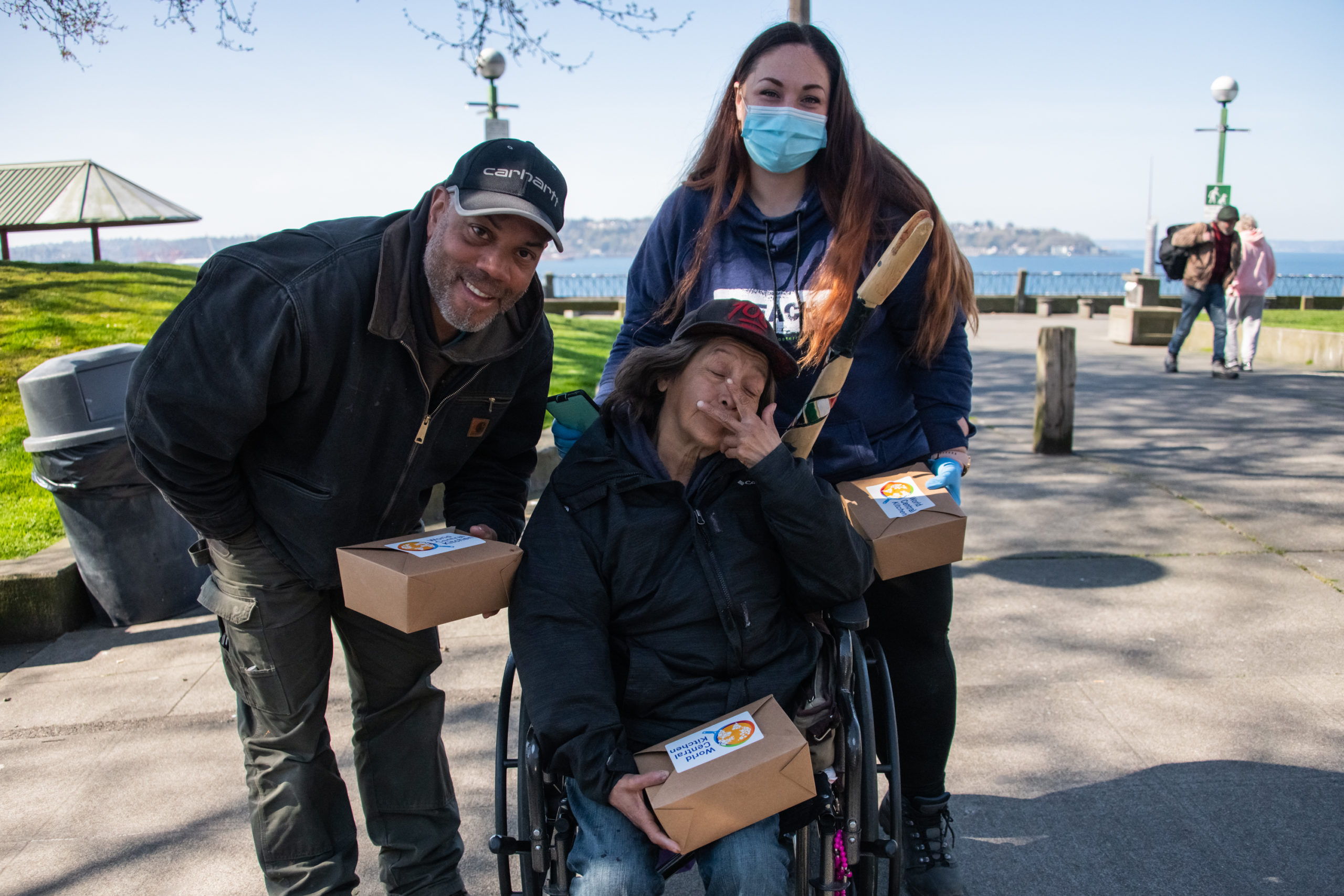 Evergreen Treatment Services Board of Directors live in King, Snohomish, and Pierce Counties, and we oversee and steward one of our region's most needed and trusted resources. ETS supports thousands of vulnerable and marginalized people through innovative outreach and housing case management services, nationally recognized jail diversion and reentry programs, and essential life-sustaining treatment for opioid addiction.
We condemn the killing of George Floyd and so many other black Americans at the hands of law enforcement, and we lend our voices to the chorus demanding police accountability and the dismantling of all forms of institutionalized white supremacy. It is in pursuit of these goals that we ask the community here in the Puget Sound region and around the world to channel the energy of this moment toward real and tangible solutions that will further the cause of racial justice.
Through the work of the organization, we see not only the tremendous suffering that exists in our communities but also the deep racial disparities that plague our healthcare, homeless services, and criminal legal systems. Black and white Americans, for example, use drugs at similar rates, but the imprisonment rate of black people for drug charges is almost six times that of their white peers. While attention to the opioid epidemic has focused primarily on white suburban and rural communities, black communities have experienced the highest increase in overdoses involving synthetic opioids. What's more, across the Puget Sound region, black people are far more likely to be unsheltered than other groups.
For some fifty years, the U.S. has enacted and aggressively enforced drug laws that cause immeasurable hardship, particularly on black communities. We believe that as long as drug possession and drug use are criminalized, we will never achieve true racial justice in our country. Drug laws too often serve as the pretext for police involvement in the lives of members of the black community and provide the rationalization for institutionalized violence and discrimination.
At ETS, we believe homelessness, drug use, and addiction are first and foremost public health concerns, not criminal-legal ones. We need more housing and treatment, not more arrests. On behalf of all the employees and program participants of Evergreen Treatment Services, we stand in solidarity with Black Lives Matter and in the hope for a more just and compassionate society.
In solidarity,
Evergreen Treatment Services Board of Directors