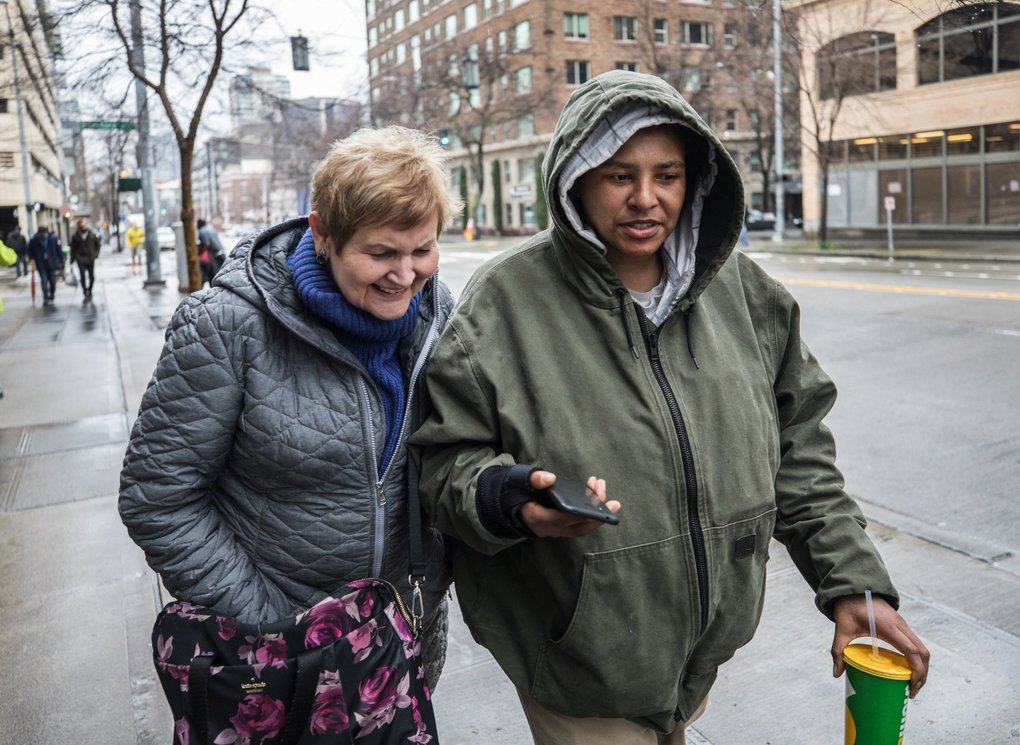 Homelessness is a hot topic, both in our Seattle community and across the nation. The ETS REACH team is often asked to participate in media stories about effective solutions to homelessness. This spring and summer, we've been covered by several journalists in stories we're particularly proud of. These pieces showcase REACH's unique, transformative character and mission.
If you missed these stories, here is your opportunity to read and share them widely. Help us showcase the difficult but rewarding work our REACH team does every day in the greater Seattle area.
In April, The Seattle Times' Vianna Davila told the story of Lanya Neeley, a Seattle resident who is homeless and struggles with mental health and addiction challenges. Lanya is a participant in our Vital program—a collaboration with King County for people who have repeatedly been in jail, often for property crime or drug offenses, and who are struggling with serious mental illness and addiction. Read Lanya's story and how Vital helped her break the cycle of incarceration.
In June, the LEAD program was covered in The Washington Post. The Post focused on Seattle's bold move to decriminalize drug possession and instead provide the services that people need. Justin Juvenal rode along with REACH's Mikel Kowalcyk and learned how LEAD provides services and support as an alternative to jail time.
LEAD was also spotlighted by Richard Waters of our partner NeighborCare Health's Homeless & Housing Program in an opinion piece in The Seattle Times. "Jail can't fix homelessness or substance use," tells the stories of two people who made major life strides through the LEAD program.
REACH is expanding the impact of our highly effective programs. With our partners, we have launched a LEAD program in Burien. Support from local business alliances and the City of Seattle has also expanded our neighborhood outreach program from Ballard and SoDo to Capitol Hill, the University District, First Hill, and the International District.
While we are connecting more people than ever to services, the challenge of homelessness will not be solved until we have enough homes. There is a huge and persistent gap between the number of people who need housing and the number of available units. Please support us in advocating for more affordable, supportive housing for everyone.