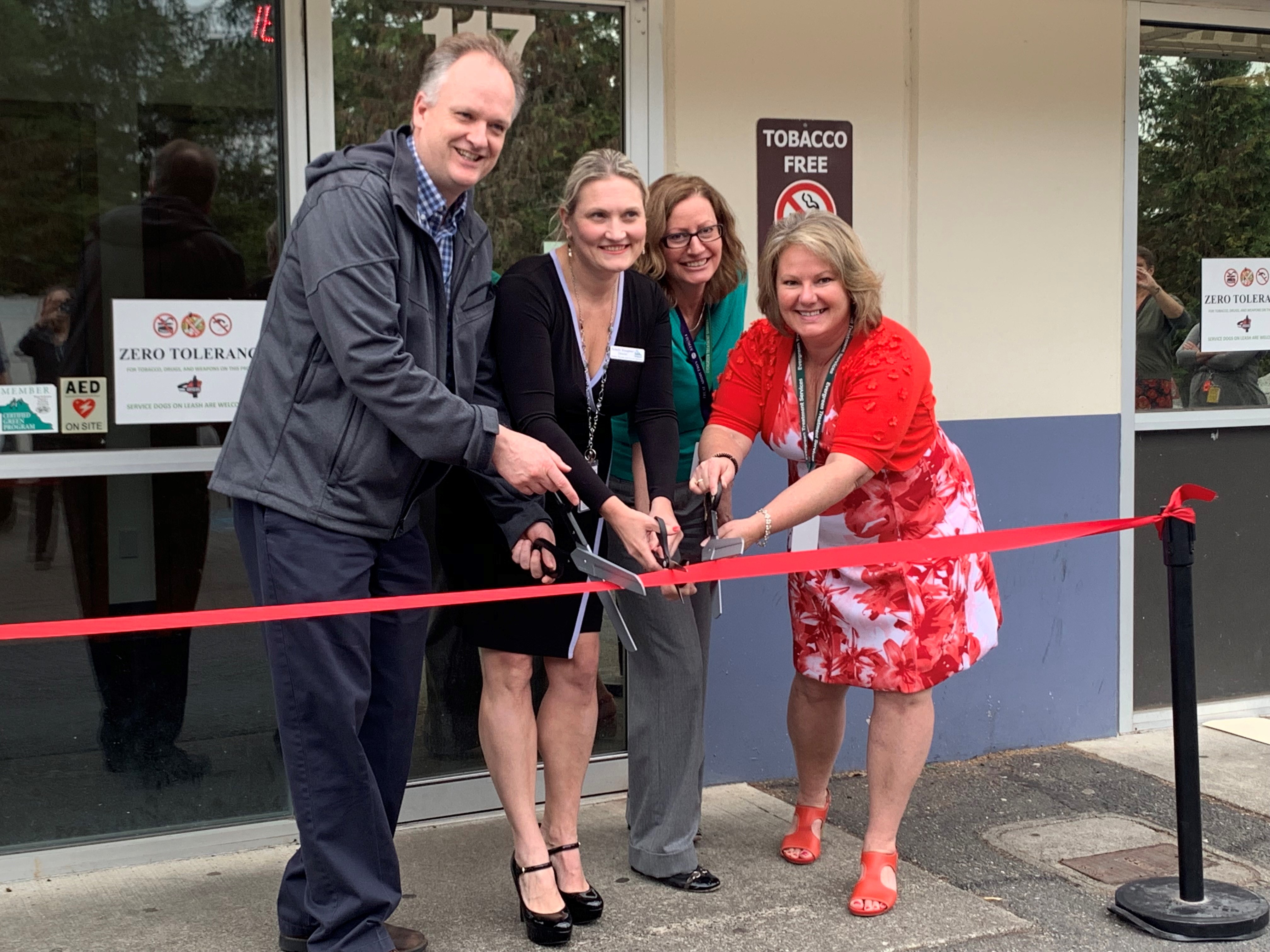 Evergreen Treatment Services recently celebrated an expansion and renovation of our clinic in the South Sound area. Thanks to the increase in space, we are now able to serve more patients, provide mental health care and counseling, and offer rooms for primary health care needs like annual exams and Pap smears.
Transforming our South Sound clinic into a convenient one-stop shop for our patients has been a long-term goal of ours for several years, and we are thrilled to extend medication-assisted treatment and wrap-around services to more patients. We are grateful to the city of Lacey for awarding us a Community Development Block Grant to make this expansion possible.
"We are definitely most excited to provide treatment to more people who need it. In the past, we sometimes had to turn people away, and that's very difficult," said South Sound Clinic Manager Julie Albright.
We held a ribbon-cutting ceremony on May 15, 2019 with staff, community leaders, and elected officials followed by an open house. The South Sound community has been extremely welcoming and supportive of our presence. We wanted to thank them and allow members of the public to see up-close what our clinic can do and the benefits of having a treatment facility in their neighborhood.
The renovated clinic will also allow us to double the number of Flex Care patients we are treating. Flex Care is an ETS program that allows patients to receive buprenorphine from a medical doctor rather than making daily visits to a clinic. We currently serve 150 Flex Care patients in the South Sound clinic. Our medication-assisted treatment (MAT) model, which gives daily or weekly doses of Suboxone or methadone, will also be able to grow from serving 650 people to 1,000.
Through our South Sound clinic, ETS has been providing compassionate and holistic care for people suffering from substance abuse in Lacey, Olympia, and beyond since 2002.