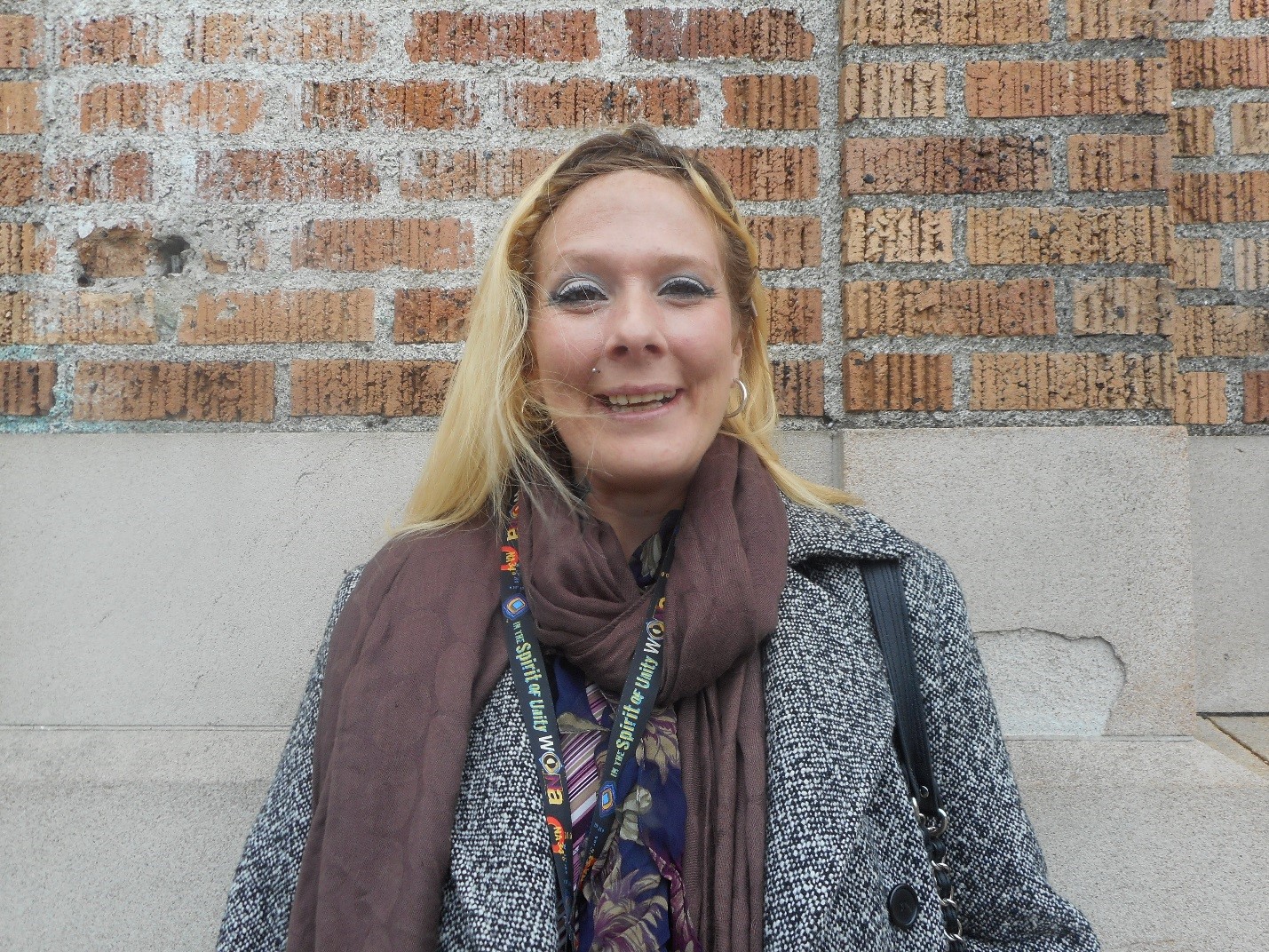 "I was tired of living, had nothing, lost everything, just tired of it," says April.
April is a Flex Care patient at Evergreen Treatment Services. "I truly feel if they [ETS] weren't here I would be dead!" Like many people who have a substance use disorder, April had a series of abusive and unhealthy mental and physical relationships that led to her addiction to heroin, meth, and benzodiazepines to deal with her unbearable anguish.
April started using drugs when her brother died by suicide in 2002. This sent her spiraling down a path of self-depreciation and abusive relationships with significant others. She says of one ex-boyfriend: "He would kick me with steel-toed boots, choke me, and I ended up in the hospital. But I stayed with him anyway because I didn't have anywhere else to go." April started using prescription medications daily to ease the pain. This habit soon led to methamphetamine and heroin.
Addiction gripped April's life. She moved to Iowa, was arrested and assaulted, then moved to Michigan and spent days in a psychiatric ward. She returned to Washington and was arrested again. She was lost. "I just gave up. I found some heroin so I could overdose, I was tired of living." April overdosed in a bathroom and was taken to the Hoquiam crisis center where she was introduced to ETS.
ETS helped April enroll in the Hoquiam House, a home ran by Catholic Community Services for women with substance use and mental health issues, get mental health treatment and set her up with a counselor for the Flex Care Program. Flex Care increases access to medication-assisted treatment by enabling general physicians to prescribe medications to patients, rather than making them travel to a clinic. Through this program, ETS pairs the medical prescriber with Opioid Treatment Program (OTP) services to provide options for more intensive care if needed.
April started taking suboxone and her life began to change. Her cravings and withdrawal symptoms leveled out immediately.  "It was tough, but I had to quit using drugs if I wanted to get in (and stay in) the Flex Care program." She started volunteering and going to sober support meetings. "I truly believe that if it wasn't for suboxone and the Flex Care Program, I wouldn't have the hope, strength, and courage to do what I am currently doing. I now stand up for myself and am rebuilding the relationships I've lost."