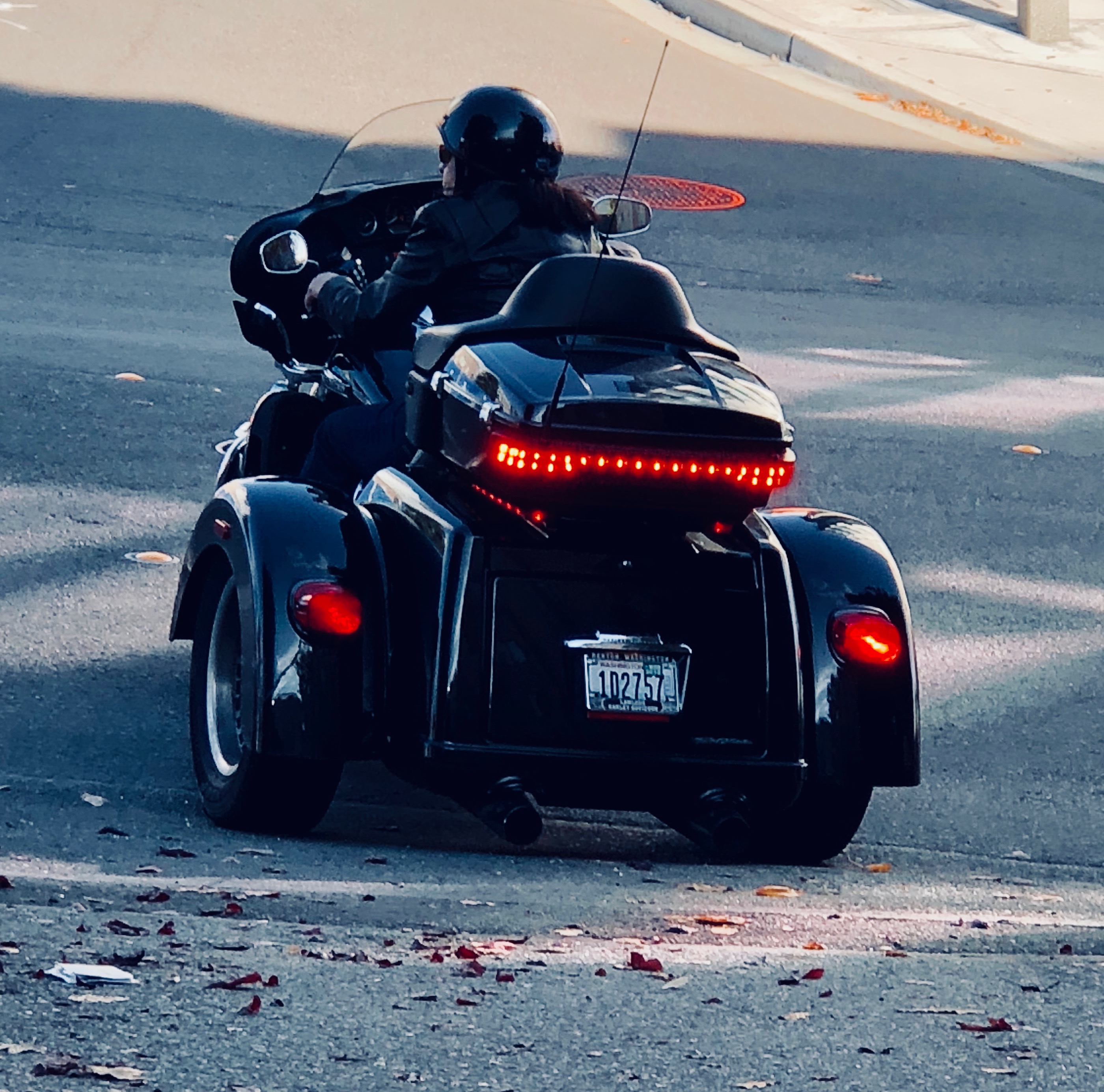 One morning while doing outreach in downtown Seattle, one of our REACH care managers, Garrett, met a woman who was packing up a bedroll into her Harley Davidson three-wheeled motorcycle.
Karen, a 59-year-old woman of Italian-Armenian descent and a cancer survivor, was sleeping outside and unconnected to the services needed to address her mounting medical needs and pain management. Doctors routinely do not prescribe pain medication to people who are homeless, so Karen began managing her pain with street heroin. This heroin use further separated her from social services that require abstinence from drugs or alcohol, so she remained homeless.
Karen's life used to be very different. A California native, she and her partner settled in Seattle 30 years ago. She had a son and a successful career as a lab technician for the Seattle Seahawks. Karen was also an identical twin and grew up intimately connected to her sister before she tragically died from addiction-related causes.
During Garrett's first encounter with Karen, she explained her situation and desire to get support for her medical needs and heroin use. Together, they were able to call and schedule an intake appointment with Evergreen Treatment Services' Opioid Treatment Program. This was the beginning of many steps Karen took over the next year to improve her health and get permanent housing.
Karen started on methadone and began building a support team, including a primary care provider. REACH assisted Karen with getting an ORCA card so that she could get to all her appointments by bus. Upon her request, REACH referred her into a shelter bed at Peter's Place, where she stayed for three months before moving to her own room in a transitional housing program for women.
Karen's need for permanent housing grew imminent when she faced more health issues. Already with a broken wrist from a motorcycle accident, pace maker, and half of her lung removed, she was going to need yet another surgical procedure to remove a mass in her spleen.
Karen moved into an apartment on February 1st, 2017. She transferred to a primary care provider closer to her new home. This provider also has an identical twin, something Karen says provides an immeasurable connection in their relationship.
Today, Karen is most grateful for two things:
She has cultivated a stronger relationship with her son and helped him find a job and an apartment in Seattle.
She still rides her Harley Davidson TriGlide, a lifelong pastime that she shared with her father, Ralph. He was a WWII veteran who rode motorcycles for the military police. Karen dedicates her story of recovery to him.
Karen continues to advocate for herself. She has been lowering her methadone dose and plans to move into a lower-level pain management regimen through her doctor. She hopes that sharing this story will motivate others on their paths toward healing.