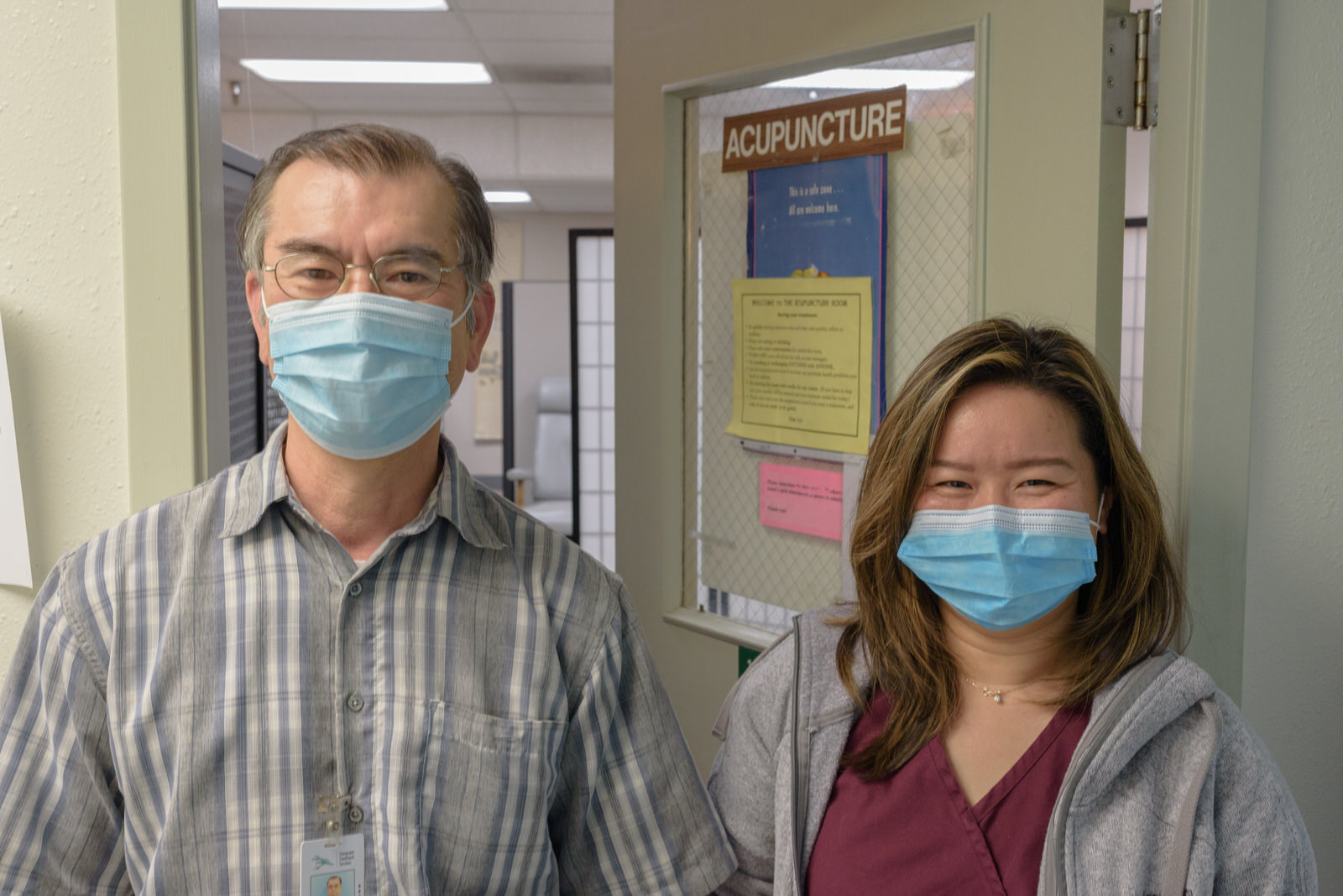 For fifty years, Evergreen Treatment Services has had the privilege of serving the greater Puget Sound community. Since first opening its doors in 1973, much has changed about ETS. But one thing has remained the same: we put the needs of those we serve first. For ETS, care is evergreen.
Yoji Kobayashi, manager of our acupuncture department, has been helping patients feel relaxed and pain-free since 1998. Yoji is a welcoming face that patients have come to know and appreciate in our Seattle clinic for 25 years. We met with him to learn more about how he builds relationships with patients and encourages them to stay in treatment and all he's learned about supporting people through their recovery with dignity and respect.
---
In my over 20 years working in substance use treatment, I have learned that people are very resilient in the face of challenges. I am proud when I see patients commit to their recovery and to improving their lives. I had a patience who came in to see me for treatment for years, then one day he told me, "I'm sorry I can't come to acupuncture anymore because I got a job!" I congratulated him for all his hard work.
I am also proud of the resilience of our team at Evergreen Treatment Services. During COVID-19, we did our best to serve patients through the challenges of providing in-person treatment. It was amazing to be part of a team working together to find solutions in demanding situations to assist many people in need. I am proud of our team after all these years.
I first started working with ETS in 1998. I had taken a few workshops about the benefits of acupuncture in addiction treatment while studying for my acupuncture degree, but I didn't know much about the field of substance use treatment. I am not originally from the United States, so I was not aware how deeply addiction impacted American communities. I had some wonderful teachers whose guidance brought me to ETS. I started volunteering at the clinic once a week. About six to eight months later, I was invited to join the acupuncture department.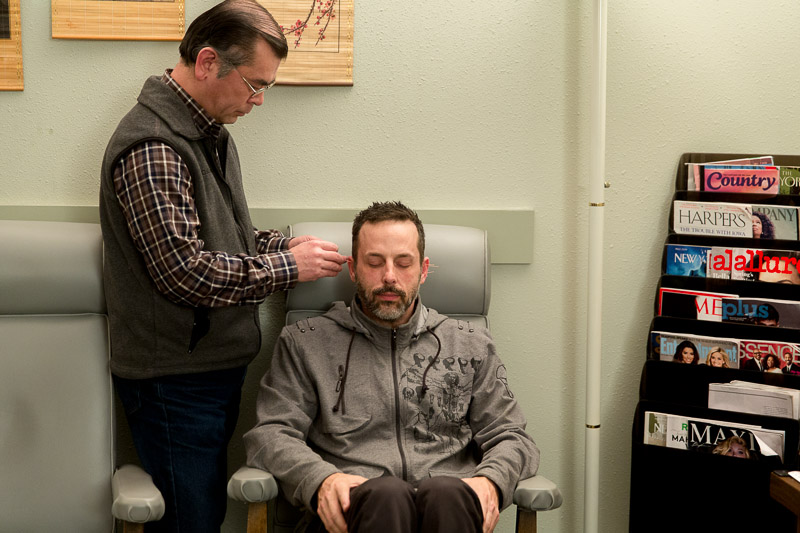 I have learned so much about substance use treatment and addiction while working with ETS. Addiction is a complex brain disease that is treated well with medication. It is not a disease that goes away—it must be maintained and managed. To support our patients' recovery, we try to understand people's needs on an individual basis. Most patients need more than medication to support long-term recovery—many have lost their homes, developed other health problems while struggling with their disease, or have challenges receiving treatment because of transportation. ETS understands this. We provide many services to address these individual needs like peer counseling, case management, and acupuncture.
In my department, we provide ear acupuncture, not full body acupuncture, to help manage withdrawal symptoms and pain while patients receive treatment. Patients have been vocal about the treatment being very relaxing—when they are with me, I encourage them to be present and just focus on themselves, no matter the other challenges they may be facing that day. For thirty to sixty minutes, their pain subsides. But that feeling does not last.
Acupuncture is a short-term solution for lifelong recovery. Most people feel better during our session, but then they may go back to feeling pain or other withdrawal symptoms. That is why acupuncture is not a standalone treatment—it is best when used in combination with other recovery support services like counseling and medication.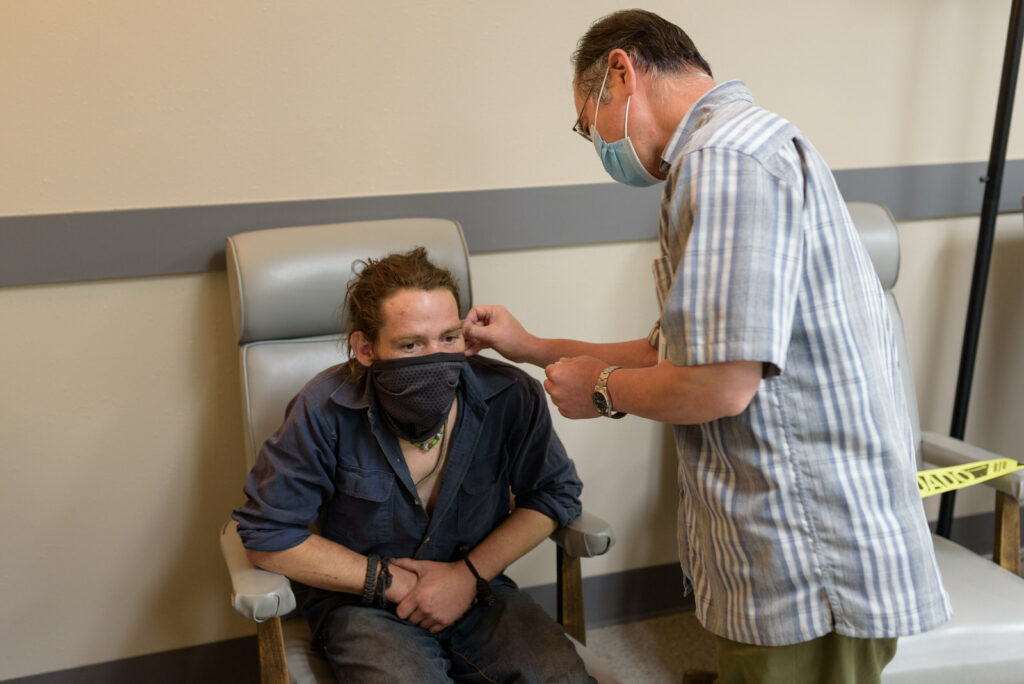 Acupuncture can be an entry point to other services ETS offers. I have found that when people are feeling better, they are more open to thinking about their next steps. When they are feeling relaxed, I may ask them, "You're already here, why not stay another 30 minutes for the group counseling session that starts once we're done?" It helps that I have seen the other services in action. I have joined some of the men's counseling groups. I have seen patients learning from each other; it has also helped me to understand what they deal with.
I believe patients will have the best outcomes when they stay in treatment longer, so I try to encourage them to keep coming. We do our best to provide quality recovery services that improve people's health and quality of life. If they like acupuncture, I try to have them stay a little longer or come back again the next day. Whatever keeps them in treatment.
That is why I believe substance use treatment should be easy to access and easy to maintain for patients. At the start of substance use treatment, people have to come to the clinic every day for medication—that can be a big challenge for patients. From my experience, I take prescription medications regularly, and it's easy for me to pick them up every month without interrupting my daily activities. It should be that easy for our patients, too. I am happy to see that regulations are moving towards more take-home medications, so people can more easily manage the disease and focus on their recovery.