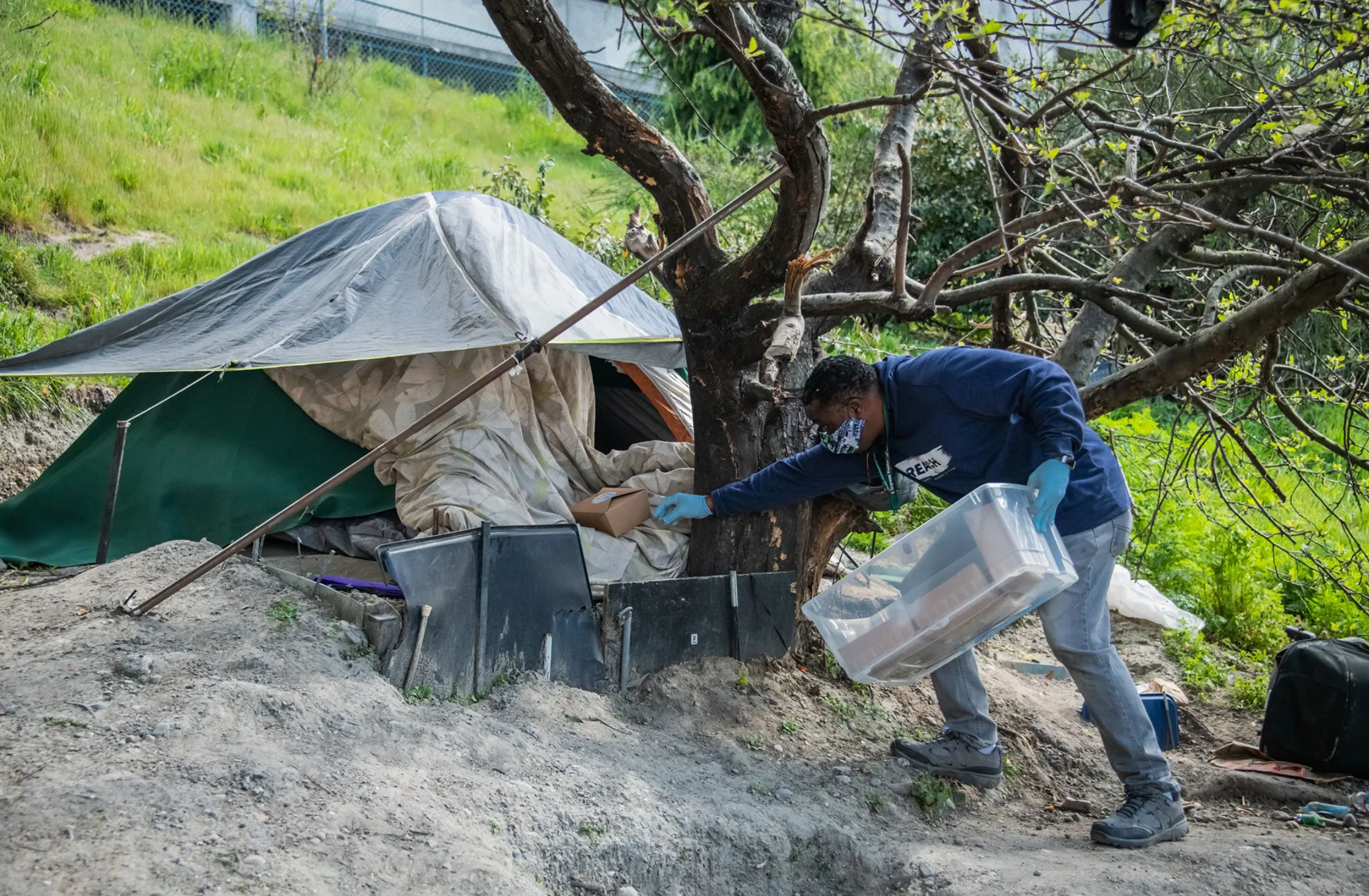 ETS is committed to harm reduction. A core tenet of this approach is "meeting people where they are." To live out this commitment, ETS shows up in different spaces to meet with the folks we serve.
To give you a picture—or several—of what it looks like for us to meet people where they are, we've created this collection of photos. Enjoy!
---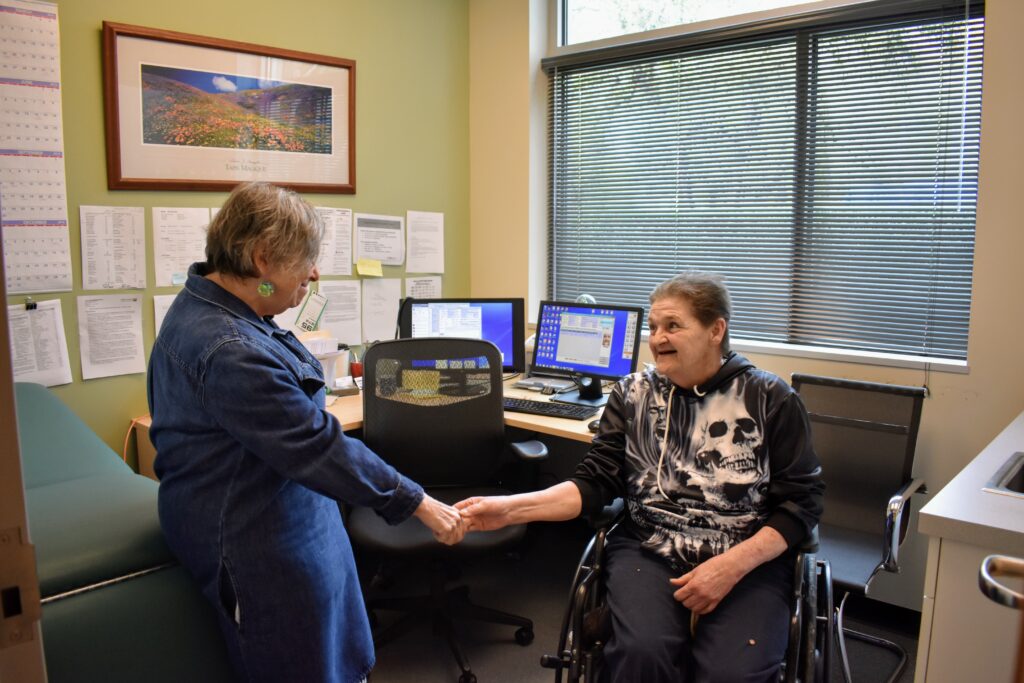 We meet more than 2,500 people in our three substance use treatment clinics six days a week. Here, a patient meets with one of our medical providers to check in about their treatment and wellbeing. Photo credit: Bailey Verhunce for Evergreen Treatment Services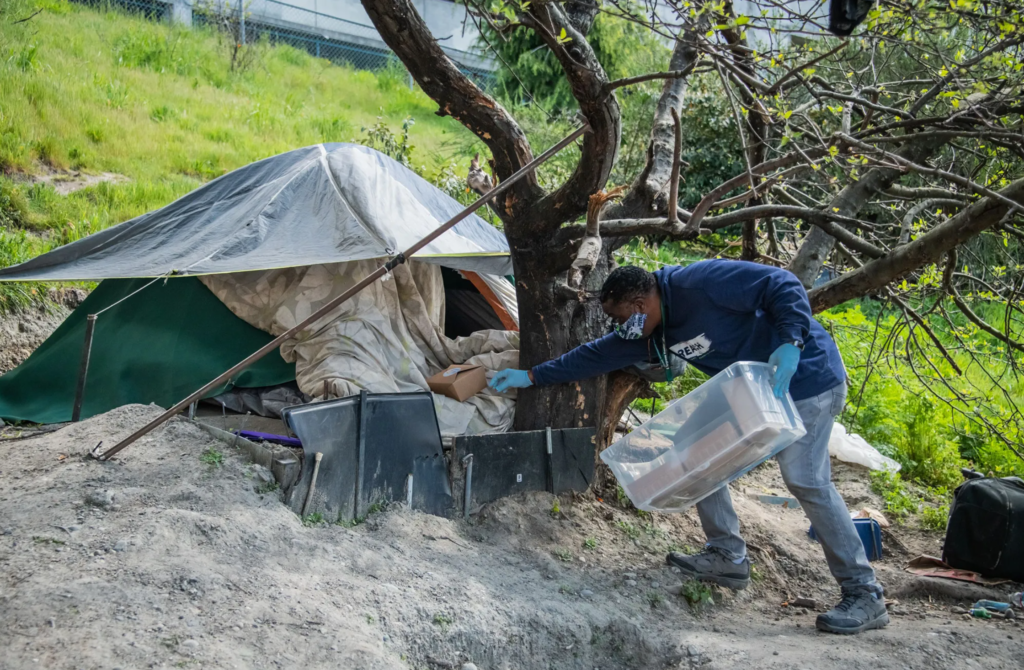 Members of the REACH team regularly visit encampments to build relationships with unhoused people and to help them get access to the services they need. In this photo, a REACH team member delivers a meal from World Central Kitchen during the initial pandemic lockdowns when many food pantries and other meal programs were closed. Photo Credit: Emily Caldwell for World Central Kitchen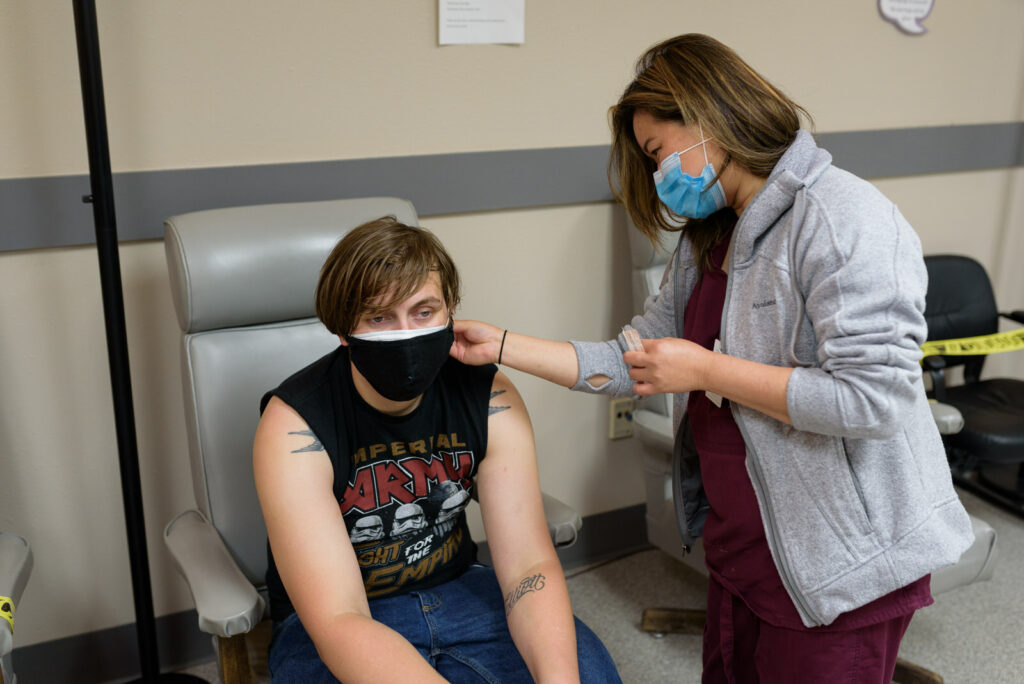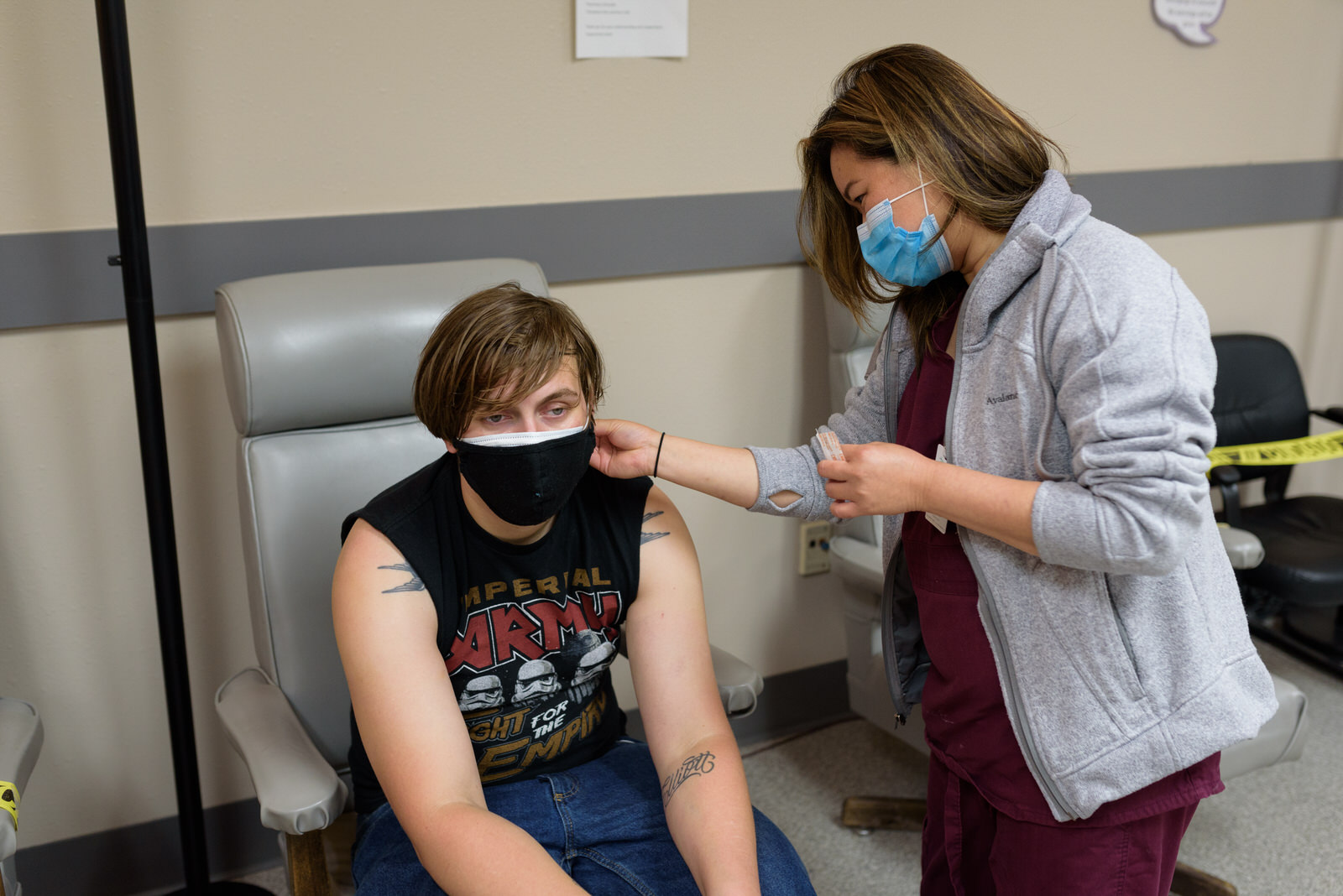 We meet people where they are in their mental and emotional states. At the Seattle Clinic, patients can enjoy an acupuncture session to focus on themselves for a half hour. For folks navigating recovery, this time can have a tremendous impact on wellbeing. Acupuncture on the ear, as the patient in the photo is receiving, is recognized by the National Acupuncture Detoxification Association as beneficial for people who use substances. Most of our patients say that after acupuncture, they feel more relaxed and centered. Photo credit: Ted Zee for Evergreen Treatment Services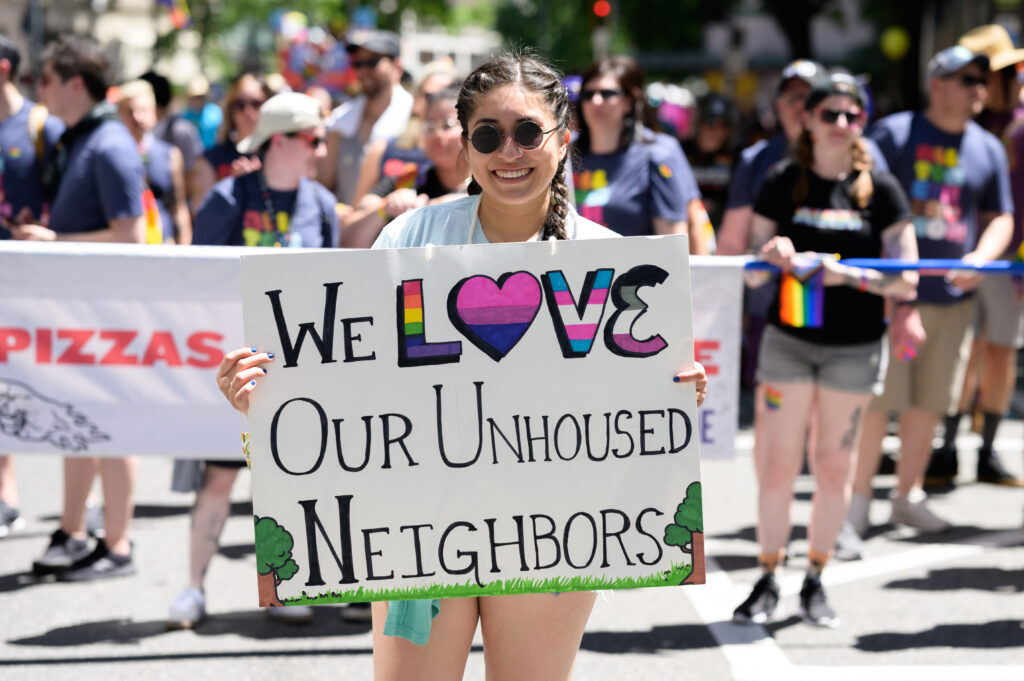 We meet people where they are to advocate for those we serve. A disproportionate number of the LGBTQ+ population is unhoused. It was important for the REACH team to participate in Seattle's 2022 Pride Parade to raise awareness of this challenge and celebrate the LGBTQ+ community. Here, REACH Outreach Director Karen Salinas holds a sign that says, "We love our unhoused neighbors." Photo credit: Ted Zee for Evergreen Treatment Services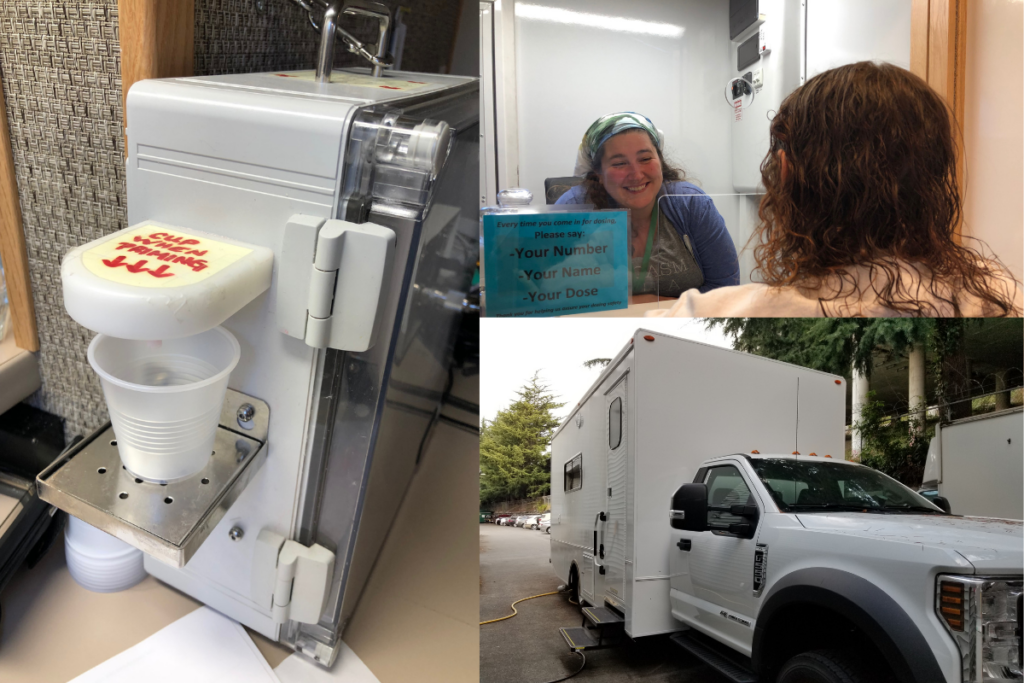 Our Treatment in Motion (TIM) program is launching again after it was repurposed as an outdoor clinic for patients with COVID symptoms in 2020 and 2021. TIM brings a fully functional opioid treatment program—including facilities to safely dispense methadone as well as space for patients to see counselors and medical providers—to different locations around the Seattle area, making it easier for people to access the treatment they need. Photo credit: Bailey Verhunce for Evergreen Treatment Services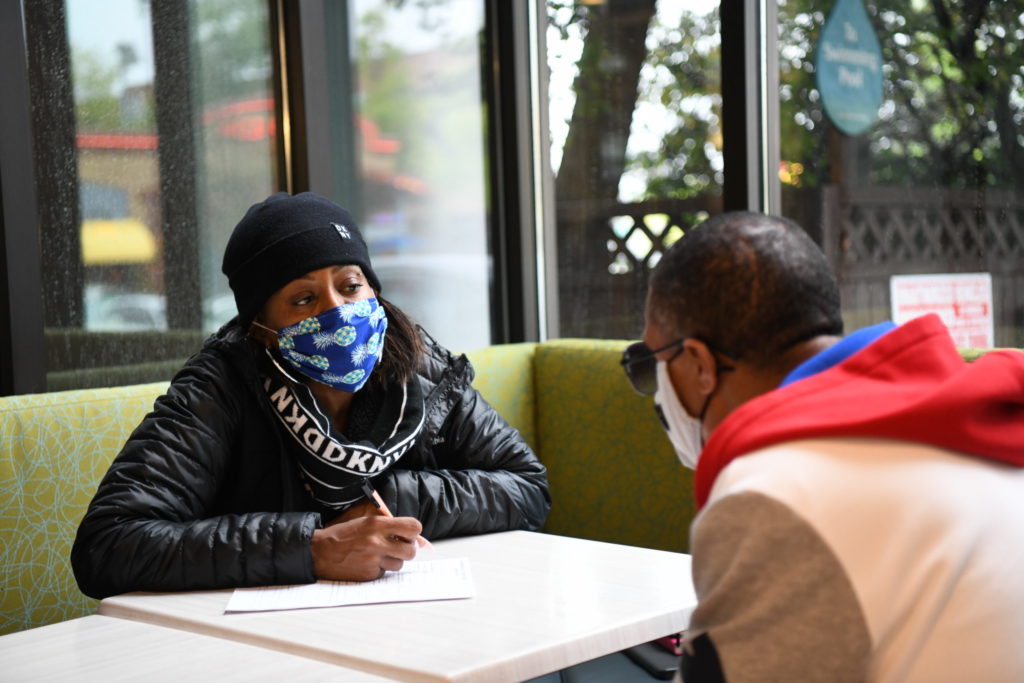 A REACH team member meets with a client interested in being housed in one of Co-LEAD's hotel partnerships. During 2020 and 2021, the success of using hotel spaces to safely and quickly house people—rather than having people in indoor shelters where COVID can easily spread—demonstrated that we can move people inside if there is sufficient support, available and appropriate housing, and political will. Photo credit: Co-LEAD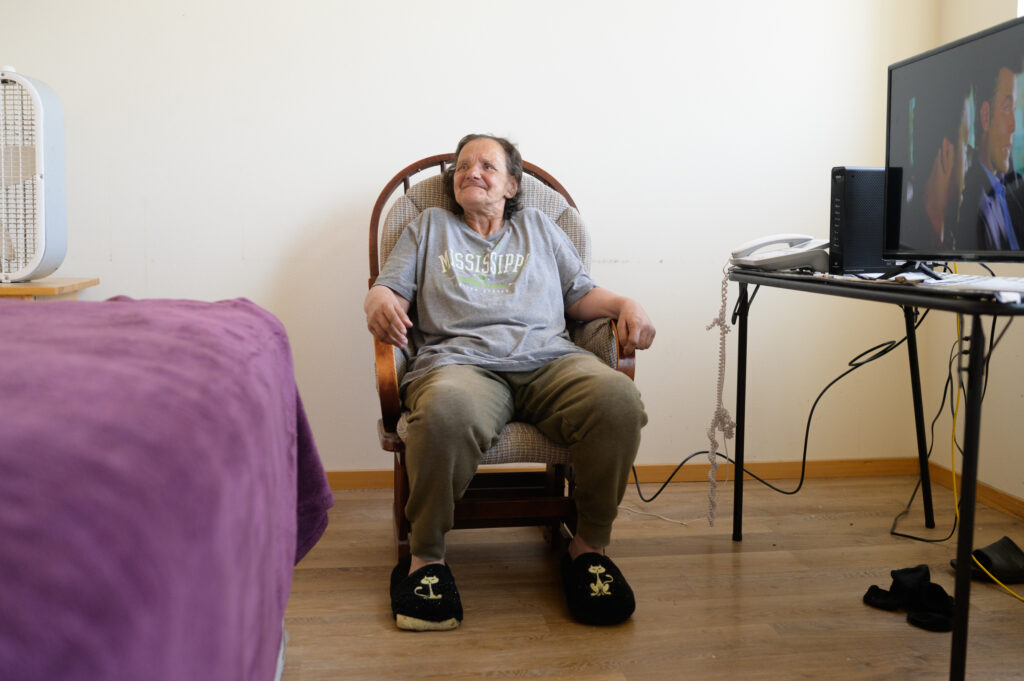 We meet people in their homes. This REACH client enjoys the safety and comfort of their own home after experiencing housing instability for a couple of decades. She moved into a brand new apartment in 2018 and has had stable housing for most of her time as a REACH client due to the support of her housing case managers. Her case managers recently set up a Netflix account for the client to use, and she's been enjoying learning how to use the platform and expanding her world. Photo credit: Ted Zee for Evergreen Treatment Services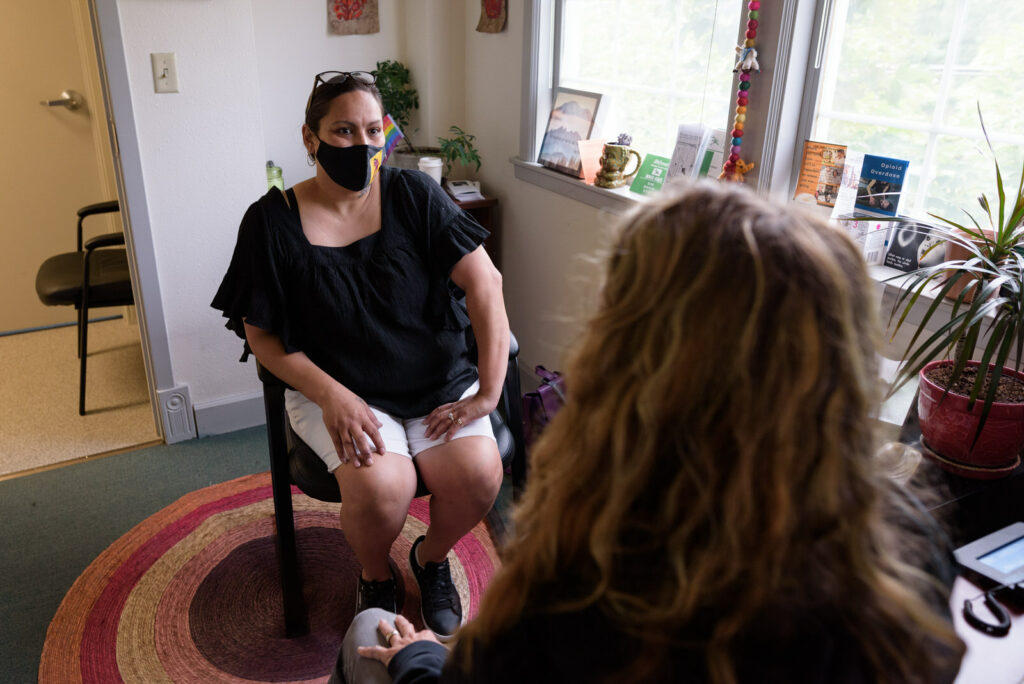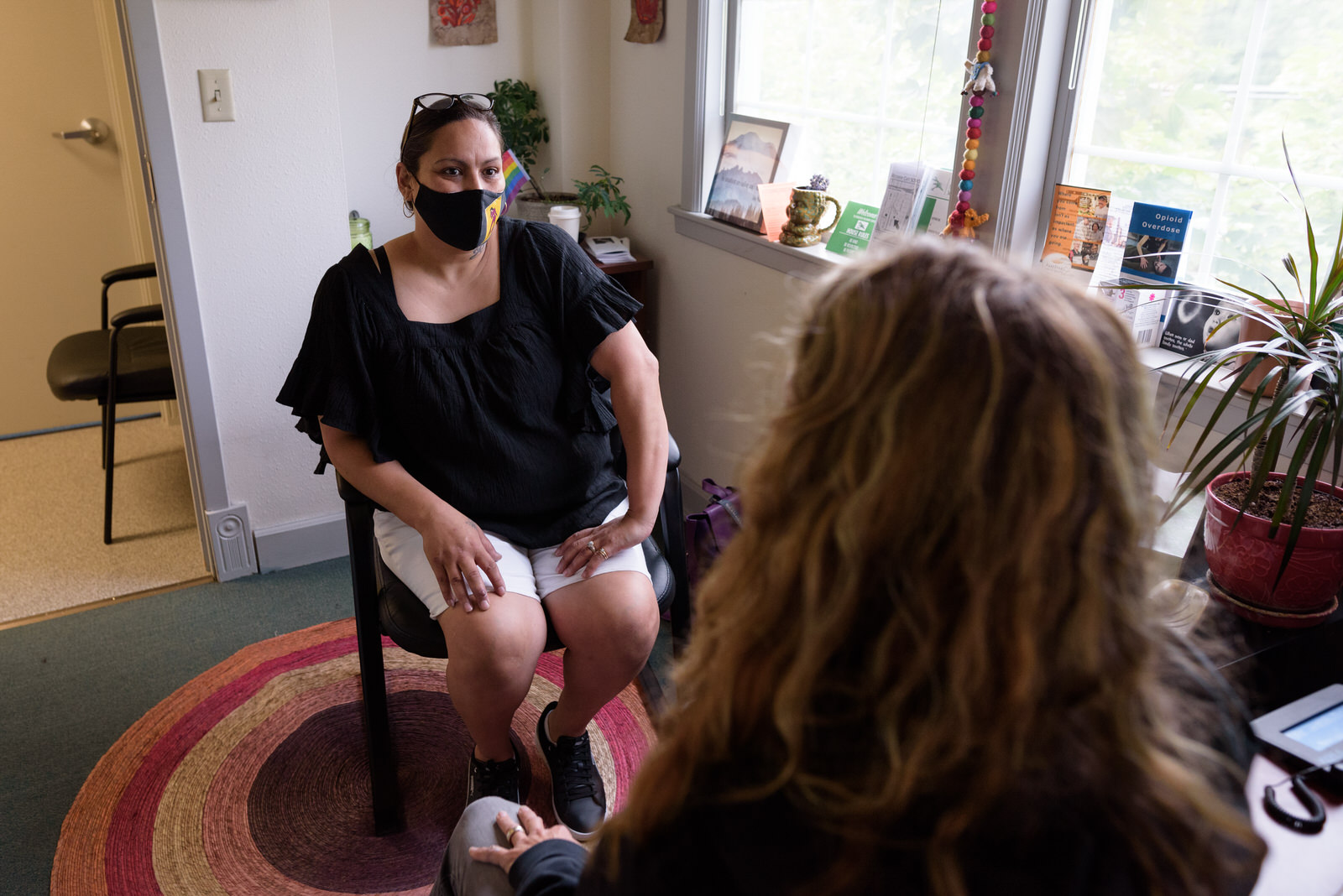 We meet people in their recovery success. Sheri has been a patient at ETS for many years. She has faced childhood trauma, sexual assault, a family history of substance use, and the trauma of being unhoused. Since treatment and counseling at ETS, her life has improved significantly. She lives in her own home, maintains supportive and fulfilling relationships, and is eager to give back. Most importantly, she believes in herself and her value again. In Sheri's words, "I can walk with my head held high, and be who I was meant to be." Photo credit: Ted Zee for Evergreen Treatment Services
---
For ETS, our work is where our patients are. It is through the support of our partners and generous donors that we can not only provide effective, compassionate recovery services to our patients, but also do it wherever our support will help the community heal.