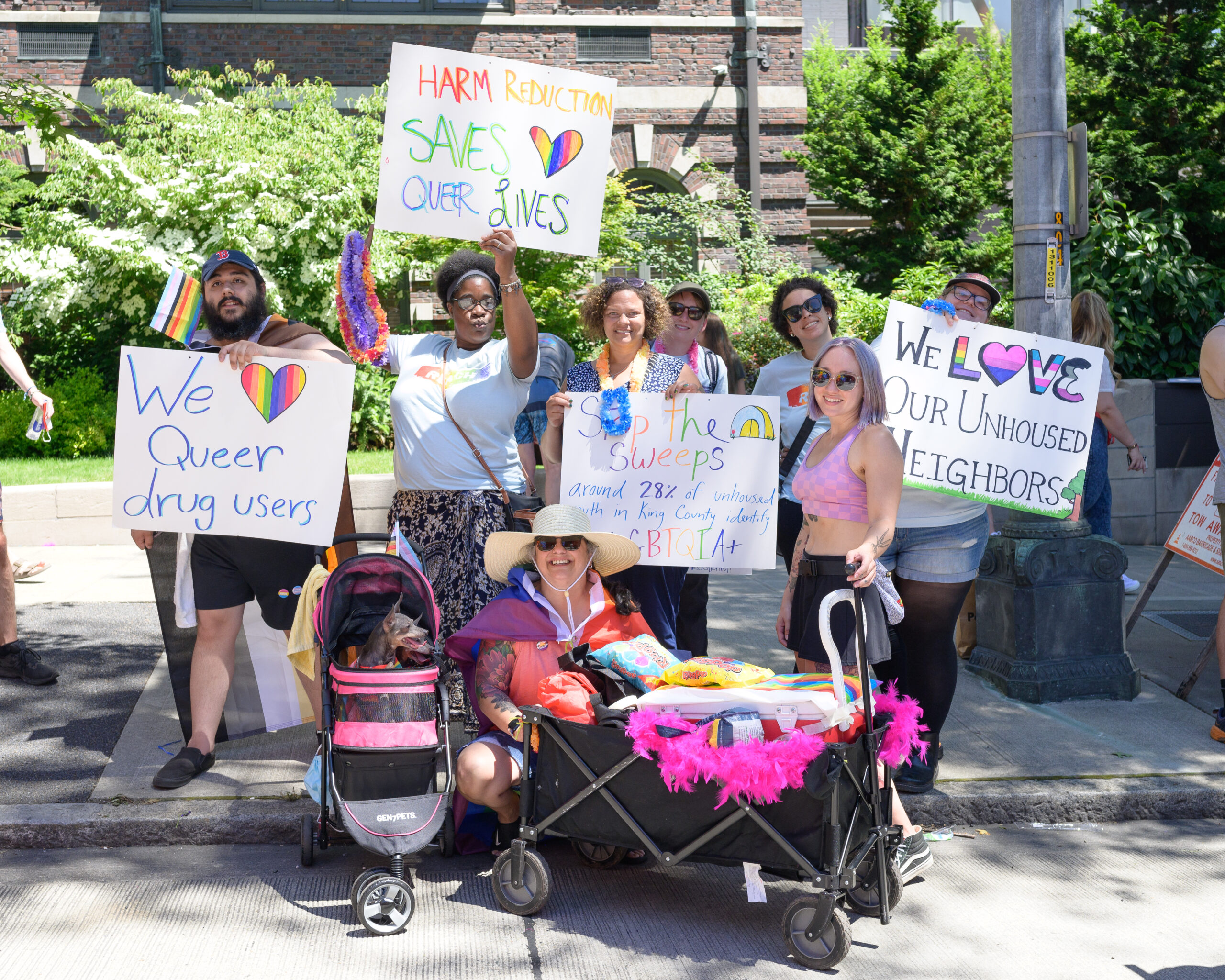 Since its inception as a program of Evergreen Treatment Services in 1996, REACH has worked to improve the quality of life for adults who are living outside in the greater Seattle area, helping people access the support needed to move forward with their lives. In doing so, we have learned about the intersectional identities and circumstances of the people we work with.
REACH participated in the recent Pride Parade to highlight and celebrate the intersections of queerness, substance use, and being unhoused. The group wanted to uplift Queer folks who are unhoused, drug users, sex workers, disabled, incarcerated, undocumented, and living with mental illness. We hope to bring our REACH perspective to Seattle's Pride celebrations now and in the future and make sure all LGBTQIA+ folks are supported and celebrated!
Thank you to Ted Zee for all the wondering photos of our REACH team at the Pride Parade!