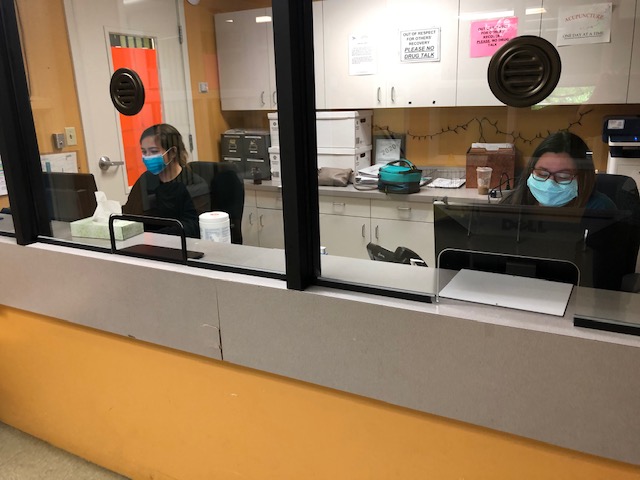 Frontline behavioral healthcare workers provide a vital service in King County and often these roles are underpaid, undervalued, and underappreciated. In addition, many of these folks are Black, Indigenous, and/or People of Color who are compensated even less due to systemic discrimination.
King County Recovery Coalition is honoring behavioral health frontline workers throughout the area by hosting a Behavioral Health Heroes campaign that shines a light on the profound impact each of these heroes has on the lives of the people they serve.
As part of this effort, the Coalition is spreading awareness, reducing stigma, and advocating for increased compensation and recognition for frontline workers. Several members of our staff have already nominated their colleagues for this honor. Here's a spotlight on a couple of the nominations we've received:
"I can honestly say that the front-line staff members at Evergreen Treatment Services South King County Clinic have worked together tirelessly during this pandemic. Let me tell you about receptionists Annie and Janice. They are the gasoline making the engine run in this fast-paced clinic. Each day, these two ladies welcome and treat each patient with kindness as they get them started on RECOVERY. They perform multiple office functions, such as checking patients in, answering telephone calls, scheduling appointments for five medical providers and ten counselors, record keeping, and other tasks as they arise."
Public Safety Specialist Cody was also recognized for his work with patients each day.
"Cody helps maintain a safe and secure environment for all patients, staff, and visitors. He effectively communicates with members of the public with diverse backgrounds and education levels. This position requires skills to effectively prevent and or divert those behaviors that are in violation of ETS policies and patients' Code of Conduct.  The nature of this position is fast paced, highly relational, and involves significant conflict resolution."
Want to nominate someone who has touched your life? There is still time to fill out the nomination form.