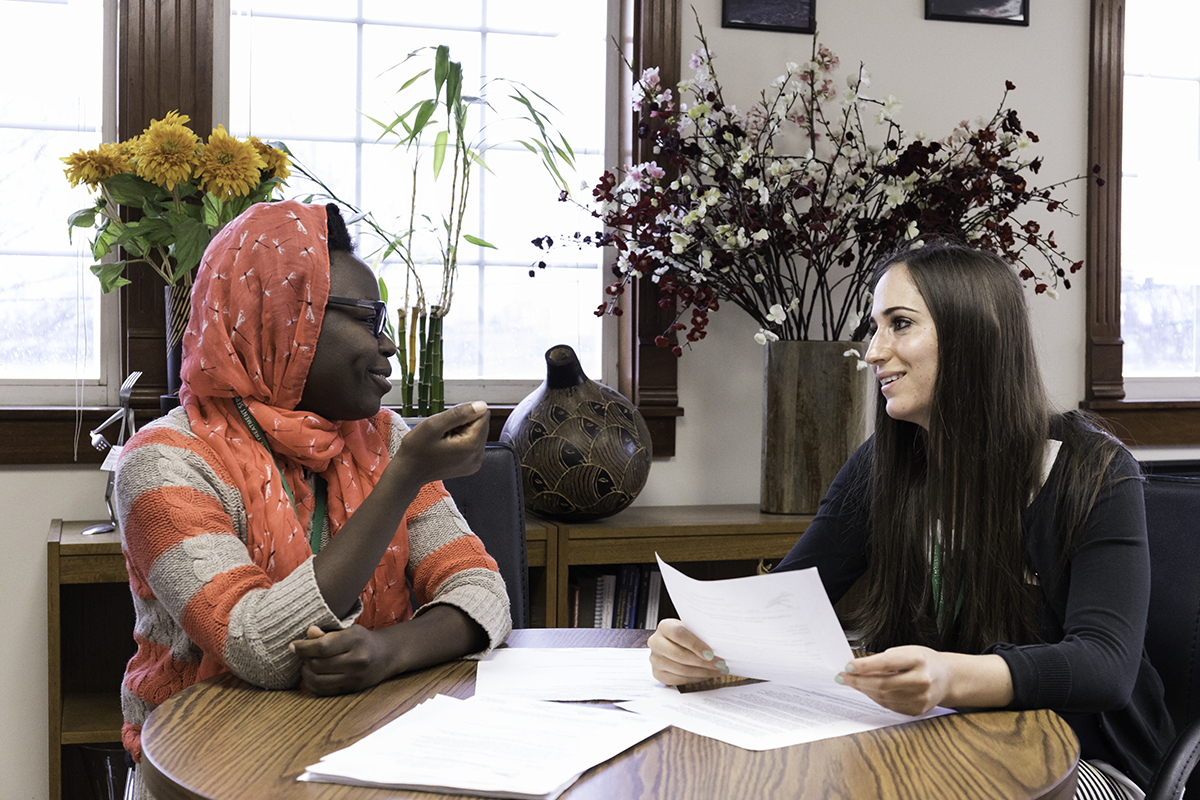 "I give to ETS on a monthly basis in solidarity with people who have substance use disorders. They don't get to work on recovery just once a year!  …
so
 I want my contribution to support them day in and day out." – Tatiana Masters
As we approach the season of giving, we want to honor a special group of people who show up and offer kindness—our sustaining donors. It means a lot to us to know there are people who want to consistently support us to make our patients' lives better.  
If you've been thinking about a gift to ETS, please consider a monthly or quarterly commitment. When we can count on regular donations, we are better able to plan how we use those funds to make an impact.    
To our sustaining donors, thank you for showing up with kindness. We won't forget it.   
The following people have made an ongoing commitment to ETS. You can too.  
Anonymous 
Dave & Tamara Atkins 
Vincent Briere, Board Member 
Jackie Brolsma, Staff 
Mario Buty 
Jon Cannon 
Tammy Carbaugh 
Elizabeth Dahl 
Jack Eckrem, Board Member 
Sharon Garrett 
Jenny MacLeod, Staff 
Tatiana Masters 
Zachary Nostdal 
Cathy Perez, Staff 
Gemma Petrie 
Tavia Rhodes, Staff 
Sean Soth, Staff 
Sara Veltkamp 
Michael Walker, Staff 
Candice Wong 
Hear from our donors: 
"Addiction is a very complex issue with no easy solution. It's something that harms a lot of people and I wanted to do something to help, so I asked a social worker friend where a donation could make the most difference, and he pointed me towards Evergreen." – Mario Buty 
"I give to ETS on a monthly basis in solidarity with people who have substance use disorders. They don't get to work on recovery just once a year!  …so I want my contribution to support them day in and day out." – Tatiana Masters 
"ETS is doing incredible work in the community. They are transforming lives and providing many valuable resources to the people who need them most. I give monthly because monthly gifts help sustain an organization long-term by providing predictable revenue that helps programs grow and deepen their impact." – Elizabeth Dahl, Aurora Commons Executive Director 
"For reasons that make no sense, our society has made it very easy to prescribe opiates but very challenging to access care for opioid addiction, and we as a society are now living through the consequences. Evergreen Treatment Services has been faithfully serving our community for over 45 years. It's our privilege to support ETS and its mission of providing compassionate, high-quality care for our friends and neighbors in the Puget Sound region struggling with opioid addiction and helping them work toward healing and wholeness." – Dave & Tamara Atkins, UW Department of Psychiatry and Behavioral Sciences Research Professor 
"ETS does more to help people with an opioid use disorder than any agency I know of. In addition to offering medication and counseling, ETS staff accept people as they are. The REACH team goes to where they are most needed to offer connections to housing, food, and clothing, and to help reduce barriers to leading a healthier life. AND, ETS participates in research, contributing to knowledge and implementing the most innovative solutions available. Now more than ever, this caring and innovative approach is what the Northwest needs." – Sharon Garrett, UW Alcohol & Drug Abuse Institute Project Director