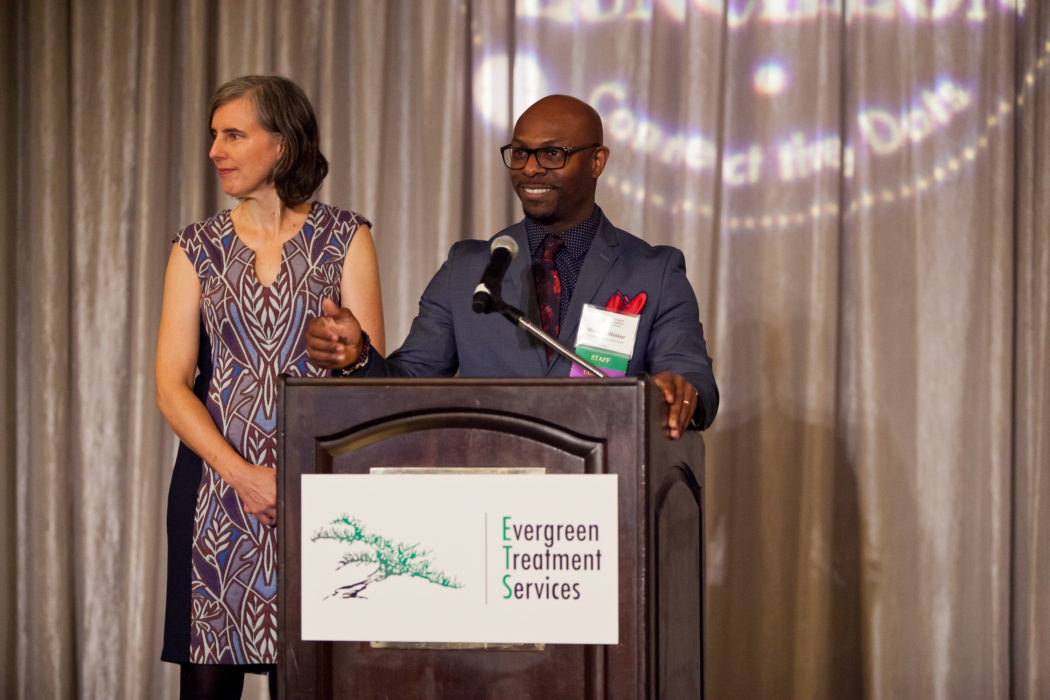 It's hard not to look and feel heartless as you traverse the city of Seattle on your way to and from work and see the many people struggling with addiction, mental illness, and homelessness. But regardless of the demeanor we wear, most of us feel deeply for our fellow humans.
We know they each have their own story. We know that those stories are every bit as important and heartbreaking as people we've known personally who have struggled. We know at some level that those people could be us.
But the reason many of us look and feel heartless is because we want a solution, but we don't know how to help. That changed for me last week when I attended the Evergreen Treatment Services annual fundraising luncheon after hearing about the organization for the first time a week earlier.
At any given moment, the organization is changing 7,000 lives by providing medication-assisted treatment for addiction, offering housing and counseling, working with law enforcement and elected officials, and going out into the community to find people who need help.
During the luncheon I met a gentleman going to graduate school who has benefited from the organization's programs. I sat next to a board member, a long-time case manager now offering her voice at a more big-picture level. I sat a few tables over from a woman named Lena who was featured in a short film. Her daughter talked about her mother's struggles with abuse and homelessness. And now Lena is safe, in recovery, and with a home to call her own.
An ETS peer engagement specialist named Candis told us about her life full of trauma, 25 years of struggling with addiction, and nine years of being homeless. She let us know that even when she seemed beyond hope she remembered every single effort and act of kindness on her behalf.
Want to hear about ETS work first-hand? Grab your lunch, or take a walk, and listen in to this streaming video of the event. You'll be transformed, like the Grinch when his heart starts to grow several sizes too big. You'll want to tell your friends about their important work, and you'll want to attend their luncheon next year.
And, you'll finally have an answer. What can I do? I can make a recurring donation to Evergreen Treatment Services because they offer solutions.
ETS knows what to do in the face of addiction, mental illness, and homelessness. They know how to reach out to people and building trusting relationships that can eventually help them stabilize. They know what people need to recover and how best to allow them to come back to us as healthy, dignified, and contributing members of our community.
All ETS needs to do more of this work is support from the many people like you and me wondering how we can help.
by Alice Skipton, ETS supporter