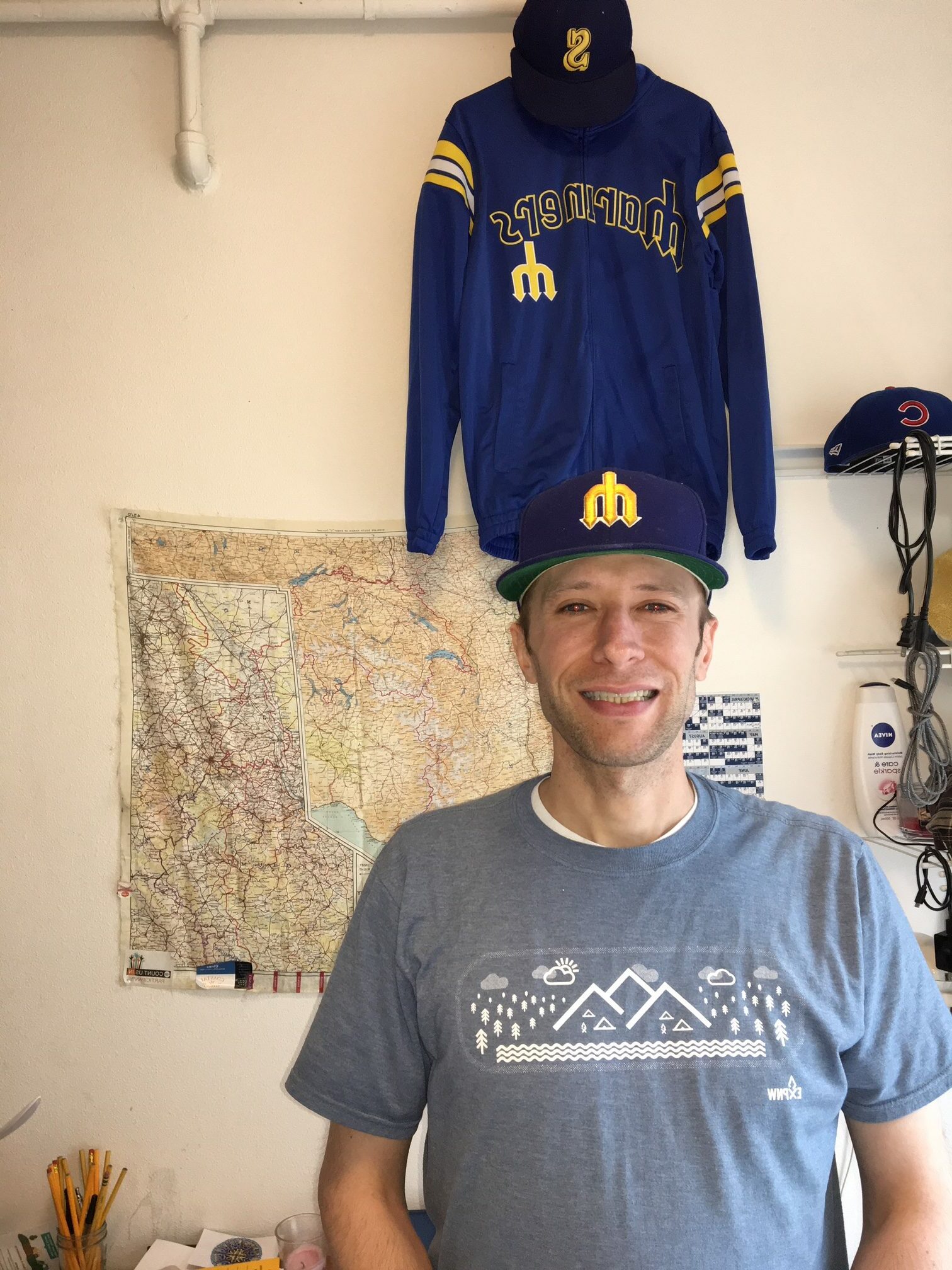 Ben started using at a young age while living with his mom in his hometown of Spokane. It started with abusing medication to treat his anxiety. He soon moved on to opioids and progressed from pills to injecting heroin by the young age of 17. He continued to use and when he was 25 got into some legal trouble and was sent to a treatment center in Des Moines, WA. Ben was kicked out for bad behavior and ended up living on the streets of Seattle.
For eight years Ben was in and out of jail and regularly sleeping outside. His criminal behavior was fueled by his drug use, and a desperate need to stave off withdrawals. On August 1, 2013, Ben was arrested again, but this time, instead of going to jail, he was enrolled in the LEAD program. LEAD stands for Law Enforcement Assisted Diversion and is a program that allows police officers to redirect low-level offenders to community-based services instead of jail and prosecution. Through LEAD, Ben met his REACH case manager, Mikel, and everything changed for him.
Ben had worked with case managers before, but Mikel was different. Mikel could relate with his situation as she had overcome adversity herself. Because of her experience, Ben felt he could be completely honest with her. For the first time, he felt he had an advocate who truly cared. At REACH, building a staff team that reflects the community is a high priority and emphasis is placed on staff retention, as consistency is key for clients.
In addition to providing emotional support, Mikel helped Ben get an ID and a social security card. With the support of social security he bought his own phone and opened a bank account. REACH opened doors to other services for him, including mental health care for his anxiety. Mikel and Ben started exploring his goals, writing things down, making plans – things Ben had never done as an adult.
Because Ben was not considered a serious case, it took two years to get him into housing. Having a roof over his head has been life-changing, it helped him reach his goals of sobriety.
"Having a door that locks. Having a bed. Having a home. It had been so long since I'd had my own place. Without the help from REACH and LEAD, I wouldn't have been in the position to get an apartment. I wouldn't have been able to afford it, I was not in the mind space where I could work. I was such a different person before these things started to change. I had no hope. I was not able to accomplish simple things."
Throughout Ben's life on the streets, he was on and off of medication-assisted treatment for opioid use disorder (OUD). Methadone allowed him to survive, but it wasn't the right fit for his personal journey to recovery. It wasn't until Ben started taking Suboxone – another medication to treat OUD – that he was able to stop using drugs completely. Recovery is a tough journey, finding the right medication helps users stay on track.
Since getting housing, Ben has started playing music again. His relationship with his mother has improved – it had been years since they had seen each other. She came to visit when he got his apartment, and he visited her in Spokane. Ben is dreaming about going back to school as a way to support a family someday. He is rebuilding his life, step by step.
Ben's story is a true testament to the importance of giving people a second chance. Thanks to LEAD, REACH, and medication-assisted treatment, Ben has created a better life. We look forward to continuing to support him on his journey.
Photo caption: Ben recently visited the dentist for the first time in his adult life and now has a new smile and restored confidence.