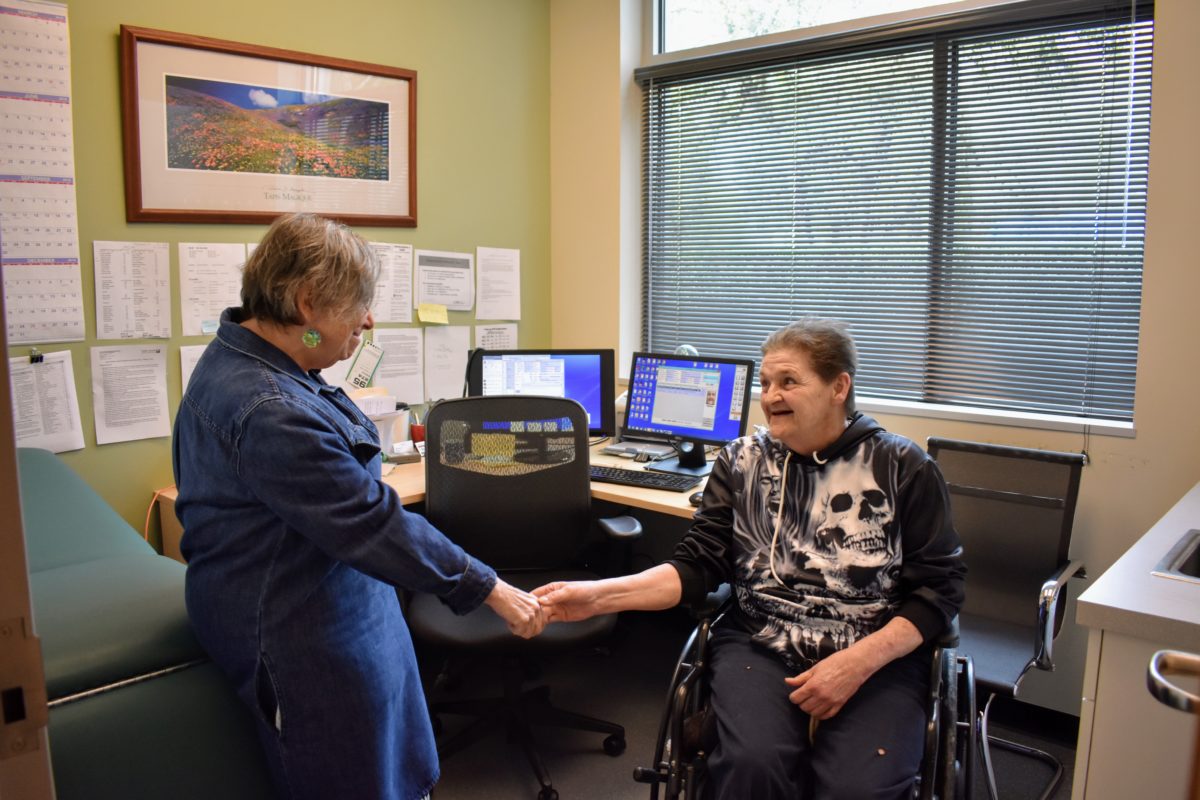 Daily treatment at Evergreen Treatment Services takes dedication. Our patients come to the clinic six days a week to receive the medication and counseling that help them recover from opioid use disorder and reclaim control of their lives.
For many of our patients, physical disabilities make these daily clinic visits more difficult. Nearly 25 percent of our patients are disabled or have mobility issues, compared to 13 percent in the general population. Our patients are some of western Washington's most vulnerable people – nearly half live in unstable housing or are homeless. People in this situation are more likely to struggle with conditions that lead to diminished mobility like untreated diabetes or limb loss due to complications with drug use, hypertension, poor sanitation, or infections.
Currently, none of our clinic doors have power-assisted entry. Patients in wheelchairs or with other mobility restrictions are forced to wait outside for someone to open the door for them, or struggle to open the doors themselves and risk further injury.
This month, thanks to the Employee Community Fund of Boeing, people will enter treatment with dignity. A grant award of $40,000 will be used to install ADA doors in the entryways and dispensaries of clinics in Seattle, Renton, and Lacey. These funds also cover ADA doors at our REACH offices to assist clients who use our community center or have meetings with case managers. These locations serve more than 6,000 people every day.
We extend our deepest gratitude to our friends and supporters at Boeing. Treatment for opioid use disorders includes a demanding daily regimen, and you have given people who use our facilities a way to make each day a little easier – with the push of a button.
The Employees Community Fund of Boeing Puget Sound, known as ECF, is an employee-managed charitable giving program. Since 1951, Boeing employees have contributed over $600,000,000 to local Puget Sound nonprofits. ECF grants enable local Health & Human Service agencies to purchase much-needed equipment, renovate their facilities and build new construction that directly benefits their clients. Over the years ECF has funded $170,440 in direct grants to Evergreen Treatment Services.