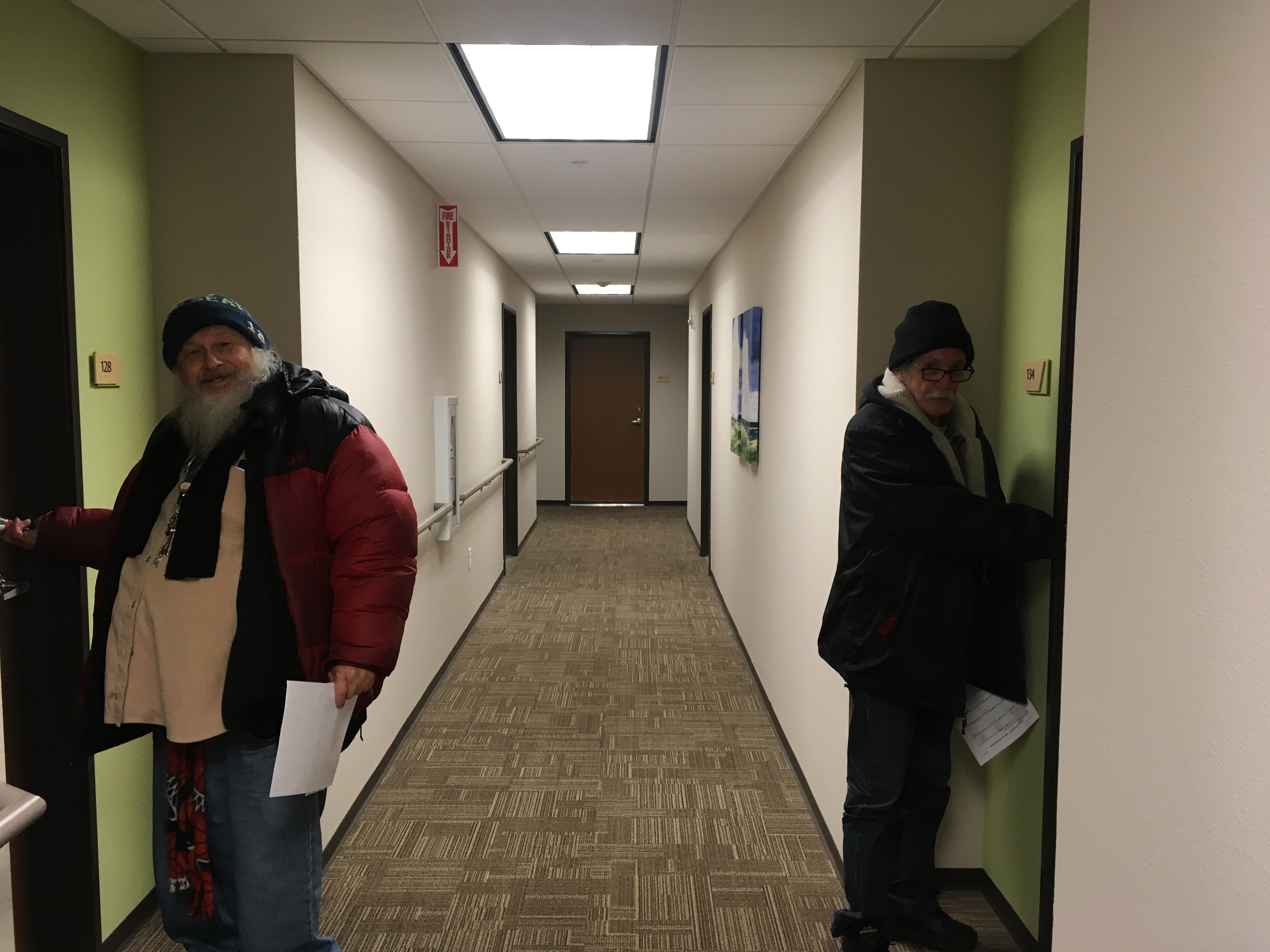 REACH case managers are steadfast in their support of clients. They meet them where they are, and forge partnerships with the community to achieve the best possible outcomes. Jerry and John's story is one example of this persistence.
At the end of her first week at REACH, Case Manager Shannon Bass met Jerry and John. The friends, who are both in their 70s, met in a South King County shelter and had recently both been asked to leave. Upon meeting them, it was apparent that the two rely on each other.
REACH works with patients to reach the goals that they define, and Jerry and John set their sights on getting apartments at a property that has low-income apartments for seniors and accepts a housing subsidy. There was one issue: Jerry had been evicted from an apartment little more than a year ago, a road block for getting into housing. From Shannon's initial research, it seemed as if the eviction could be resolved quickly, but the more Shannon and Jerry worked, the bigger the problem seemed to become. Shannon was on the phone with Jerry, the apartment building where the eviction occurred, and their lawyers for months to find out how much was owed and to get the problem resolved.
Meanwhile, Jerry and John were bouncing from shelter to shelter. Their health and well-being was declining, and they were often ending up in the ER. Shannon enlisted the help of the Legal Action Center at Catholic Community Services; their team had worked with Jerry to help him get his belongings as he was being evicted. With their help, his case was settled using REACH's United Way "Streets to Home Funds."
With Jerry's recent eviction behind them, Jerry and John were finally ready to apply for housing at The Reserve at Seatac. Jerry was approved, but they found out that John also had an eviction from six years prior that, while resolved, was causing issues. Shannon called upon the Legal Action Center again for help, and got the matter resolved in just a few weeks.
On February 28th, 2017, ten months after Shannon began helping them work towards housing, Jerry and John were finally able to move into their very own apartments, right across the hall from each other!
With permanent housing, Jerry and John are better able to attend to their medical and mental health needs, which have improved dramatically since their move. And, as Jerry says, "they can now enjoy their golden years."