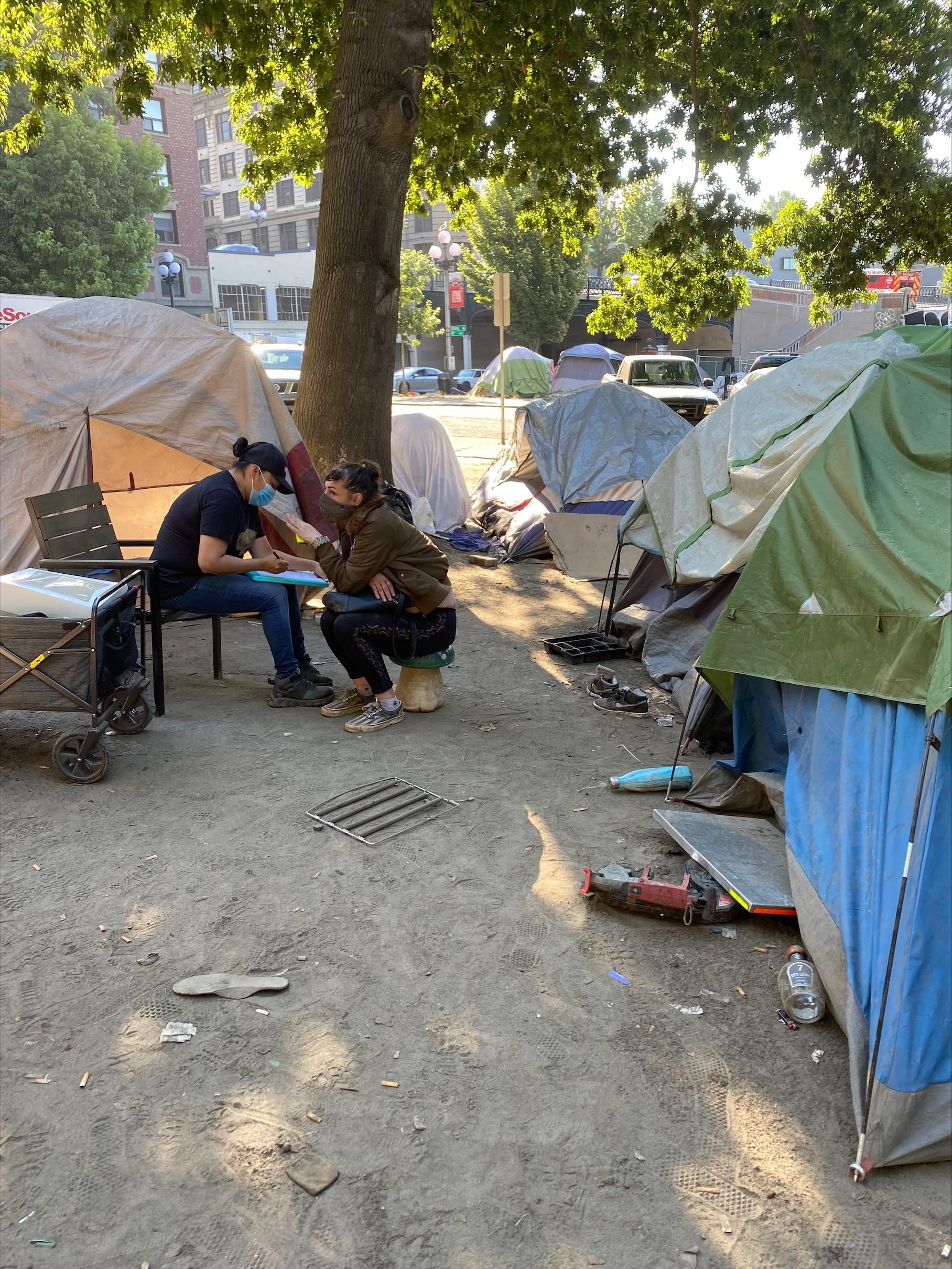 In 1973, Evergreen Treatment Services—then Central Maintenance Breakthrough Program—opened amid a national call for war against "public enemy no. 1"—drugs. Despite this difficult and stigmatizing policy environment, ETS opened its doors to community members in need of care. When it comes to serving the most vulnerable people in our community, care is always the right response. Care is evergreen.
This year is our 50th anniversary. Throughout this year, we will share stories about what we've learned over the last five decades, what has inspired us to keep going, and how we hope ETS continues to grow and evolve.
On May 18 at Metropolist in SODO at 4 pm, we invite you to join us to commemorate this milestone! At the event, we will also be unveiling an ETS timeline that shows key moments in our history—from the first patient to walk through our doors to today. With voices from across the agency, we will share inside knowledge about how the changes, challenges, and successes within these decades impacted how we worked.
Follow us on Facebook, Instagram, and LinkedIn and subscribe to our email list to learn more about our history, hear what we've learned, and explore where we're headed in our next 50 years. We have made it this far with the support of our partners and community—we will make it further with you by our side!
Reserve your spot today and come celebrate the last five decades with us on May 18.