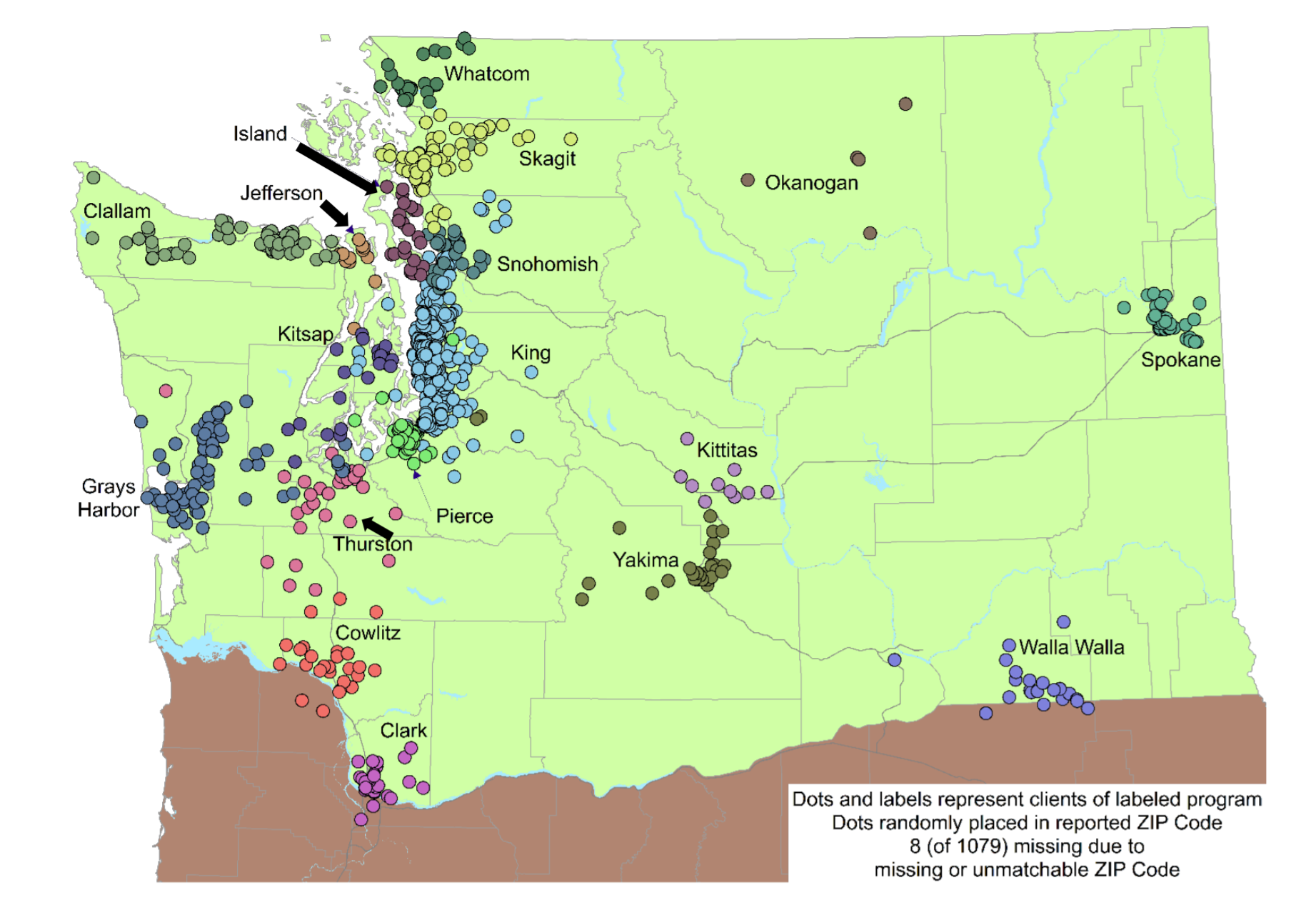 The University of Washington's Alcohol and Drug Abuse Institute (ADAI) conducted a survey at 25 syringe exchange program (SEP) sites around the state. Informed by data and compassion, the sites connect substance users to sterile syringes, overdose prevention, and the expanding network of nonprofits and government programs designed for those ready to start their journey to recovery.
SEPs operate in nearly 18 counties of Washington State and are sponsored by local health departments, community-based organizations, and tribal entities. Although syringe exchange is legal, many operate discreetly due to the stigma associated with their services and the people they serve. ADAI's survey asked a range of questions including what type of drug respondents use, how they use it, and whether they have tried quitting in the past.
The most striking results illustrate that people who want help have a hard time getting it. These people are often hindered by poverty, homelessness, or physical and mental health conditions. These barriers stop users from taking that first step to recovery, indicating that a more holistic support system is needed.
One respondent, when asked if they felt able to quit using answered, "I'm not sure I could [quit drugs]. I'm homeless and any place I go people are using." This is the grim reality for many users who want to begin recovery.
People visiting a SEP site have an average income of $466 dollars a month, with nearly half reporting they have no legal income whatsoever. Many have tried to get and keep employment, but their opioid use has too strong a grip on their body. "I'll just f*@# up again," says one person, "I did it before and it didn't work." This defeated attitude shows the impact of stigma. The medical community recognizes addiction as a disease, but people dealing with it too often perceive addiction as a personal or moral failing.
Syringe exchange programs provide an important public health benefit. A typical site will disseminate important information on overdose, naloxone kits, and sterile syringes to stifle the spread of blood-borne diseases such as Hepatitis C and HIV. SEP sites also provide the chance for users to connect with programs that provide medication-assisted treatment (MAT), counseling, and outreach services for housing. This helps users get the wrap-around services they need to support recovery.
Perhaps most important, SEP sites help to establish relationships with people who use who would otherwise be completely disconnected from the social support system.
There is no quick fix for the opioid crisis. This data shows that many people want to get help, but are not able to overcome the barriers without increased support. The SEP sites are part of an innovative crisis-response network that is on the frontlines of the opioid epidemic. Collaboration between SEP sites, local governments, and nonprofits can champion compassion and science – and finally bring an end to the opioid crisis.